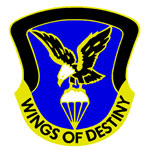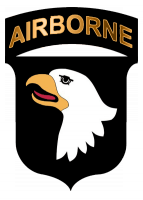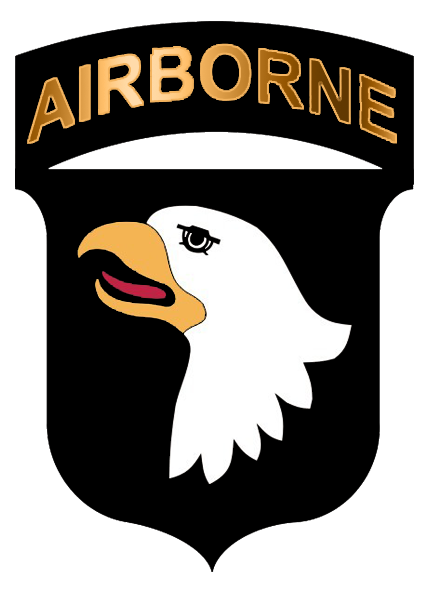 Fort Campbell, KY – On Tuesday, August 2nd, 2016, F Company, 5th Battalion (101st Pathfinder Company), 101st Combat Aviation Brigade, 101st Airborne Division (Air Assault) will be deactivated.
The ceremony is scheduled to begin at 10:00am. The location is subject to change in the case of inclement weather, a weather call will be made the morning of the event.
Pathfinders, past and present, Families, Soldiers of the 101st Airborne Division (Air Assault) will gather to bid farewell to the 101st Pathfinder Company as they case and retire their colors as part of their deactivation ceremony.
The 101st Pathfinder Company traces its history directly back to the first Pathfinders that jumped into Normandy, France, to light the way for Operation Overlord.
The Pathfinders lit the way for helicopter landing zones in Vietnam, as the 101st Airborne began to transition to Air Mobile, and ultimately to Air Assault. During Operation Desert Storm the Pathfinders were inserted 28 hours prior to the division's 1st and 3rd Brigade Air Assault's and were instrumental in guiding the way for the longest and largest air assault in history.
The Pathfinders applied their expertise during Operations Enduring and Iraqi Freedom, and Freedom's Sentinel conducting a variety of complex mission sets to include downed-aircraft recovery. They maintain expertise in all things air assault and will bring that expertise on their next rendezvous with destiny.
Following the inactivation ceremony the Soldiers from Fox Company will be reassigned to the three Brigade Combat Teams throughout the Division. This will give the Pathfinder teams an opportunity to share their knowledge with other Soldiers and incorporate training of Pathfinder Operations with their new units.