Congressman Marsha Blackburn
7th District of Tennessee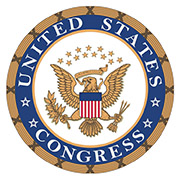 Washington, D.C. – In July 2016, Congressman Marsha Blackburn (R-TN) was joined by sixty-four of her colleagues in sending a letter to the Internal Revenue Service (IRS), Federal Bureau of Investigation (FBI) and Federal Trade Commission (FTC) requesting an investigation into the Clinton Foundation.
In her letter, Blackburn cited unresolved media reports and recently discovered information about the Foundation's initial tax exempt filings that portray a lawless "Pay to Play" enterprise that has been operating under a cloak of philanthropy for years. To read the full letter, click HERE.
Congressman Blackburn received a response on August 5th from FTC Chairwoman Ramirez dismissing the claims and stating in part, "The concerns you raise appear to fall outside of the Commission's authority, which encompasses neither public corruption nor tax laws."
"In addition, the Commission generally lacks jurisdiction over non-profit entities under the Federal Trade Commission Act, 15 U.S.C. § 44, though we can take action against unfair or deceptive practices, such as misrepresentations to donors by a 'sham charity,' when we can establish that the entity claiming to be a charity is in fact operation for its own profit or that of its members."
FTC Response Is Weak And Inadequate.
In response, Blackburn states, "The FTC's response is inadequate. The lack of transparency by the Clinton Foundation raises issues of deception and false claims. This is an issue of fairness and accountability that needs to be addressed.
"The FTC's own website encourages the public to review the trustworthiness of charities using tools such as Charity Navigator. Incredibly, Charity Navigator had the Foundation on a 'Watch List' until December 2015 and is unable to rate the Foundation because of its 'atypical business model.' The Better Business Bureau determined in 2013 that the Foundation did not meet 'its transparency and accountability requirements.'", Blackburn commented.
"Media reports advised that only '15% of monies spent went towards direct program expenditures' at the Foundation in 2013. When a charity operates as a criminal enterprise it is on its face a 'sham charity.' The Clinton Foundation's practices are blatantly deceptive. These allegations are very serious and should be thoroughly vetted," Blackburn said.
To read the FTC's full response, click HERE.