Written by 1st Lt. Daniel Johnson
2nd Brigade Combat Team, 101st Airborne Division (AA) Public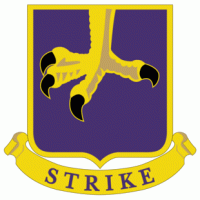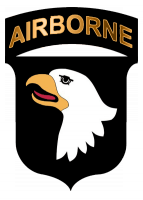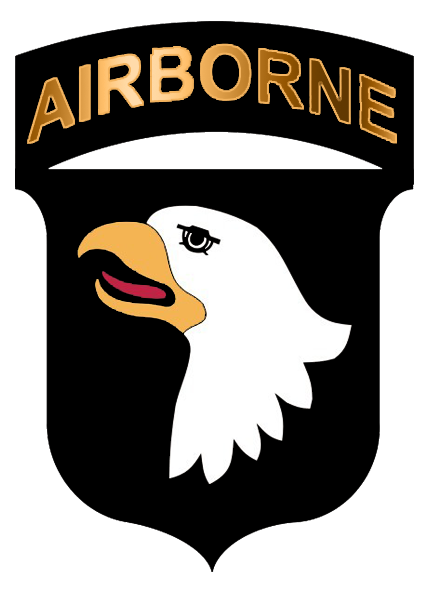 Erbil, Iraq – U.S. Army sustainment Soldiers are playing a critical role in operations at Qayyarah West Airfield.
Personnel from the 526th Brigade Support Battalion, Task Force Strike, 101st Airborne Division (Air Assault), and the 336th Combat Sustainment Support Battalion are organizing convoys, loading equipment, and coordinating with contractors to ensure the flow of supplies reaches units supporting the operation.
"Our support units in Erbil have helped move hundreds of vehicles containing multiple types of supplies," said Capt. Heath Kennedy, supply officer, 39th Brigade Engineer Battalion, Task Force Strike. Arriving early, the 39th BEB was the lead element in the build up at Qayyarah West Airfield.
"The combat power and construction equipment they provided made the establishment of our units at Qayyarah West Airfield possible. This has allowed us to support the advise and assist operations critical to the Mosul counterattack," said Kennedy.
From Erbil, Iraq, movements are coordinated by Task Force Strike's support operations cell. The SPO monitors requests for supplies and coordinates transportation support required for distribution to Task Force Strike's subordinate units.
"The process entails the battalion supply officers reaching out to me with a transportation need." said 1st Lt. William Guiney, 526th BSB transportation and contract support officer. "They'll tell me what needs to be moved, and when it needs to be there. I coordinate the transportation whether it's from a distribution platoon, sustainment brigade, or contractors."
"When I arrived in Erbil a system was already in place. We forecast the needs of units due to the incredibly high op-tempo and do our best to help out them as best as possible. This operation has been planned for a long time; we're doing some of the biggest and most important movements since we've arrived in Iraq."
After the movements are coordinated the supplies are moved to their staging locations. For movement to forward locations such as Qayyarah West Airfield, Soldiers from the 336th's movement control team assist the SPO with loading the supplies on Task Force Strike vehicles.
"The Soldiers in the movement control team bring the manpower to move the equipment," said Kennedy. "They're the heavy lifters around there."
The 336th CSSB is a reserve unit from Arizona. Arriving in Iraq in March, they have provided sustainment capability to a variety of efforts in the country. Their movement control team in Erbil is designed to support operations 24 hours a day.
"We are a material handling equipment team, so we support Coalition forces inside Erbil." said Staff Sgt. Daniel Porter of the 336th CSSB. "We are capable of completing tasks that range from offloading equipment from aircraft, moving ammunition, and supporting sling load operations. We moved more cargo here in September than the rest of Iraq combined."
The sustainers' efforts have paid off. In late October the Qayyarah West Airfield repairs were completed and fixed wing aircraft began flowing in, a key milestone in operations at the base.