Tennessee Athletics Department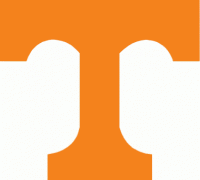 Nashville, TN – After trailing by as many as 21, Tennessee fought back to within a couple possessions of No. 8 Gonzaga, but the second-half push went no further as the Vols fell to the unbeaten Bulldogs, 86-76, at Bridgestone Arena on Sunday night.
Tennessee (6-5) was led offensively by junior guard Detrick Mostella, who spurred the Vols' comeback attempt with 15 of his 17 points coming in the second half. Grant Williams added 11 points while Robert Hubbs III finished with 10.
Billed as The Battle on Broadway, Sunday's game between Tennessee and Gonzaga (11-0) was a rematch of last season's Battle in Seattle. This season's edition played out in a similar fashion as the one before it, with the Bulldogs jumping out to a big early lead and the Vols nearly erasing it.
Facing a 14-point deficit at halftime, Tennessee finally whittled the Gonzaga lead to single digits with 8:42 to play when Mostella knocked down a pull-up jumper.
A Bulldog free throw pushed the lead back to 10, but Mostella promptly buried one his three 3-pointers on the night to make the Gonzaga lead 68-61 with 7:12 to play.
A trey from Lamonte Turner and a put-back from Jordan Bowden in the ensuing minutes got the Vols to within four at 70-64. Gonzaga answered with a 5-0 spurt, but another rally–highlighted by a Lew Evans three and a tough jumper in the lane from Hubbs–had the Vols within striking distance again at 75-71 with 2:26 to play. It was as close as UT would come, though, as Gonzaga's Josh Perkins hit a jumper late in the shot clock and the Bulldogs ultimately saw out the game at the foul line.
Gonzaga scored the first eight points of the game and led by as many as 21 in the first half as it shot 58 percent from the field and connected on 6-of-11 attempts from three. Tennessee shot just 24 percent (8-of-34) in the opening frame–its lowest shooting percentage in a half this season–but remained within striking distance at the break thanks to a 10-of-11 mark at the free-throw line and 12 Gonzaga turnovers.
Tennessee forced 20 Gonzaga turnovers on Sunday night–the Bulldogs' most in a game this season–and held its own on the glass against a much taller Zags frontline. UT lost the rebounding battle by a slim 42-38 margin, but pulled in a season-high 20 offensive boards.
Gonzaga's Shooting Clip
No. 8 Gonzaga posted its second-best field-goal percentage of the season against Tennessee on Sunday night, finishing the game at a 54.3 percent (25-of-46) clip from the floor. The Bulldogs have shot the ball more efficiently in only one outing this season — a 109-70 home win over Bryant on November 18th. Gonzaga shot 55.7 percent (34-of-61) in that game.
Behind its hot-shooting effort, Gonzaga emerged with a 10-point victory despite attempting only 46 field goals — 23 fewer shots than Tennessee's 69 field goal attempts and their fewest in a game this season. Additionally, the 46 field goal attempts were the fewest allowed by Tennessee this season.
On The Offensive Glass
Facing a Gonzaga team that boasts six players standing 6-9 or taller (Tennessee has just one such player), the Vols put together their best offensive rebounding effort of the season. UT came away with 20 offensive boards on Sunday night, converting them into 17 second-chance points. Grant Williams led the way with six offensive rebounds.
It was UT's most offensive rebounds in a game since snaring 23 in an 83-77 loss at Auburn last season on January 2nd, 2016.
Up Next for UT Vols
Tennessee remains in-state and travels to face East Tennessee on Thursday night. The Vols have not played the Buccaneers in Johnson City since December of 1963, escaping with a 48-47 win.