Clarksville, TN – Clarksville Mayor Kim McMillan reaffirmed her longstanding support Wednesday for giving voters a chance to choose a unified metropolitan government for the City of Clarksville and Montgomery County.
Mayor McMillan said she recommends forming a joint task force to educate the community on the benefits of consolidated government, build consensus on the components of a consolidation plan, and evaluate the best way to present the issue to voters.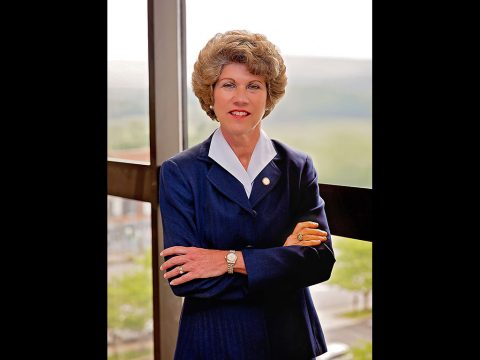 The decision to form a Charter Commission, which essentially would draft a new constitution for local government, should only be pursued after those steps are successfully completed, Mayor McMillan said.
"Building on the success of the City of Clarksville's charter form of government is the proven way for our growing community to meet the challenges of the future," McMillan said. "If we think this is best for our community, and we think voters are ready for this kind of change, then let's roll up our sleeves, get to work and do this the right way."
The Mayor's comments were prompted Wednesday after the board of the Clarksville Area Chamber of Commerce, at the behest of a small group of business leaders, approved a surprise resolution asking the City Council and the County Commission to vote to form a Charter Commission.
"Establishing a new unified government is extremely difficult. The state laws that govern the process are complex and require the outlay of considerable resources, in both money and commitment to the process," Mayor McMillan said. "Starting a Charter Commission without a complete game plan to ensure success may lessen the chances of ever establishing unified government.
"Under the statutes, the clock starts ticking the minute you form a Charter Commission, and if you aren't successful in nine months — the limited time frame set in the law — you can't restart the process for several years," McMillan said. "Attempts to consolidate our governments have failed twice, and it only makes sense to move forward after you have built understanding and support. Simply wanting it to happen, without truly unifying the whole community around the concept, is little more than wishful thinking."