Tennessee Athletics Department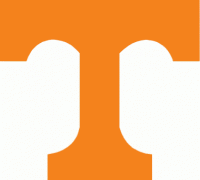 Knoxville, TN – Robert Hubbs III scored 16 points, including the 1,000th of his Tennessee career, as the Vols fell to Vanderbilt 67-56 on Wednesday at Thompson-Boling Arena.
Admiral Schofield added 11 points and Grant Williams recorded his second double-double of the season with 11 points and 10 rebounds, but a slow start and inefficient shooting prevented the Volunteers (15-13, 7-8 SEC) from climbing back into the game.
Jeff Roberson led the Commodores (14-14, 8-7 SEC) with 15 points, shooting 5-of-10 from the floor. Nolan Cressler scored 11 points, including three key second-half 3-pointers.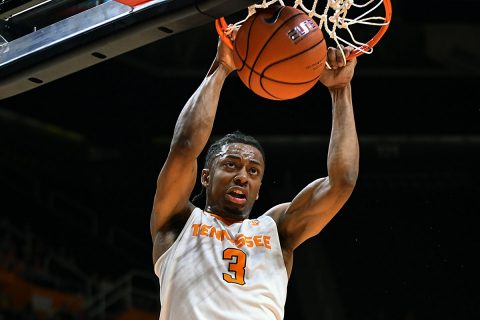 Vanderbilt stormed out to an 18-4 lead over the first nine minutes and went into halftime holding a 28-18 advantage. Tennessee began the game on an 0-for-5 shooting drought, and its 18 points were the lowest total it has scored in a half this season.
Schofield kept the Vols close with eight first-half points, including a layup to cut the Vanderbilt lead to eight with under two minutes in the half. Roberson led the way for the Commodores with nine points.
Tennessee cut the deficit to one after a Williams free throw with just over six minutes left, but it proved to be the closest they would get as Vanderbilt outscored the Vols 23-13 to close out the game.
Slow Shooting
Tennessee's 56-point effort was its lowest scoring total in a game under Rick Barnes. The Vols' 29.0 field-goal percentage was their worst since January 25th, 2014, when UT shot 26.8 percent at Florida.
Hubbs Joins 1,000-Point Club
Robert Hubbs III became the 48th Vol to score 1,000 points in his career, and the first since Josh Richardson in 2015.
Up Next for UT Vols
The Vols will travel to Columbia to take on South Carolina on Saturday. The game will feature a 12:00pm CT tip-off on the SEC Network.