Written by Leejay Lockhart
Fort Campbell Public Affairs Office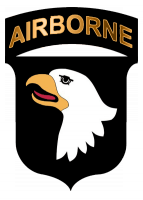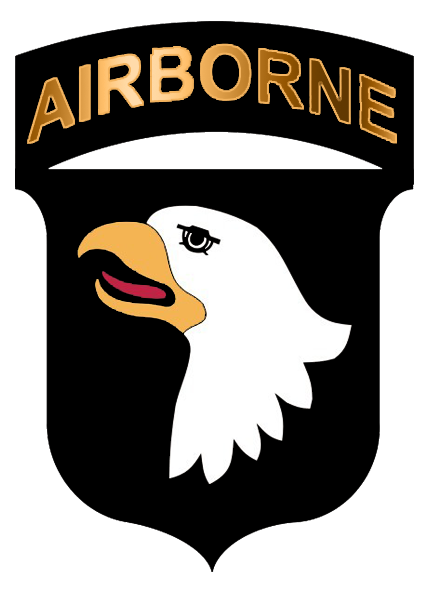 Fort Campbell, KY – Residents of Fort Campbell, Clarksville and Montgomery County may notice increased activity and noise levels at Sabre Army Airfield starting April 10th, 2017, when Campbell Army Airfield closes for repairs.
The repairs will last until the end of July or beginning of August, and during that time C-17s and smaller fixed wing aircraft such as C-130s will use Sabre. Larger aircraft, including C-5s and 747s will use space Fort Campbell has arranged at Nashville International Airport for operations.
The flight path for aircraft landing at Sabre takes planes over Outlaw Field at Clarksville Regional Airport as they descend to Sabre. So, people who live and work in the vicinity of Gate 1, especially Gardner Hills, should expect increased levels of noise.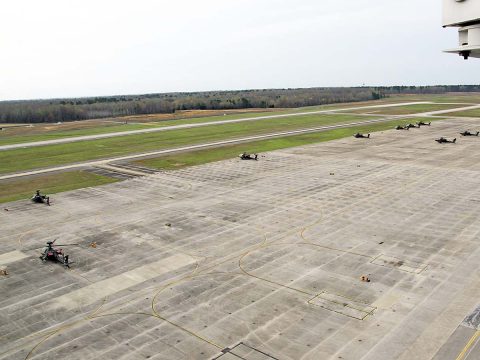 However, since an aircraft's engines are idling during decent, landings are relatively quiet, said Terry Ennis, airfield manager for Campbell Army Airfield.
"Those things are pretty quiet until they actually touch down on the runway and it goes into reverse to slow down," Ennis said. "So, most of your noise is going to be centered … right around Sabre itself."
The flightpath for take-off will have planes flying over Woodlawn before adjusting course. Sabre has trees around it that serve as a buffers and reduces noise before it reaches nearby housing areas. However, planes taking off from Sabre will have engines at full power and it can be noisy once they clear the tree line.
"Normally on a large airport you would have a takeoff procedure that mitigates noise, but because that runway is so short there is no mitigation procedure we can add to make it less noisy," Ennis said. They only have so much runway so they have to use all of the power they can to get off of it."
The first flight is scheduled to land at Sabre during the afternoon on April 10th, but there will be night flights, with the first one of those scheduled for the night of April 13th and going into the morning of April 14th.
Mark Oden, airfield division chief, said people may notice aircraft, especially when flights could occur around midnight. "With that initial C-17 coming over their head that they are not used to hearing at midnight, a few folks will be wondering what in the world is going on," Oden said. "Helicopters are pretty commonplace there and people are used to hearing that noise, but the C-17 engines will be a little bit of a different experience for them."
When CAAF reopens after the repairs, the activity at Sabre will return to normal levels. During the interim, while repairs are ongoing, activity could vary at Sabre.
"It all depends on who is coming and going and what missions they have," Oden said. "You could get nothing for two weeks and then you can get eight [flights] show up in one night."
Fort Campbell strives to be a good neighbor but noise is an environmental impact, which can have negative effects on the surrounding community. It has three main sources, aviation noise, artillery noise and maneuver noise said Bob Jenkins, Fort Campbell garrison public affairs officer.
People affected by noise generated by Fort Campbell have an outlet to officially notify the post about noise, so those concerns can be heard and used in noise abatement efforts. People can file a noise complaint by going online and downloading the noise complaint form.
Go to the Fort Campbell website at www.campbell.army.mil and click on the PAO section of the menu. From there click on the noise complaint form link, fill out the printed out form and email it to one of the community relations managers listed on the form or fax it to 270.798.6247. For questions, call 270.461.1277 or 270.798.4365.
"We formalize it that way because we want to have a written record of the complaint itself," Jenkins said. "Once we get that formal complaint we are able to forward to the necessary people either at G-3 aviation or range control."
Fort Campbell's command team takes issues that affect the community very seriously, Jenkins said.
"We want to be responsible neighbors, and if we are going to have an impact, environmentally and outside the gate, we feel it's an obligation on our part to forewarn people and let them know it's going to be taking place," Jenkins said. "The training that we do is necessary to prepare our Soldiers for deploying and going downrange. It's part of Soldier readiness, but we want to mitigate and minimize the negative impact we have."