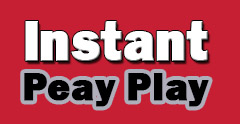 Clarksville, TN – Austin Peay State University's women's track and field team has had many outstanding athletes come through its program over the years, but sophomore pole vaulter Savannah Amato is on the verge of adding her name as one of the all-time greats in Ohio Valley Conference history.
The 5-5 Delaware, OH native is currently the defending OVC indoor and outdoor pole vault champion and is the odds-on favorite to repeat as outdoor champion.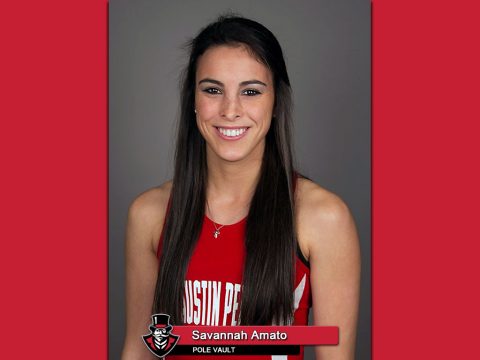 In fact, her best height of the year outdoors is 13-feet-2.5 inches at the WKU Hilltopper Relays, a full 11 inches better than the number-two height posted this spring, coming from teammate Dascha Hix, at 12-feet-3.5 inches during the APSU Govs Invitational.
But it's not just her posting the top height in the conference this spring, but the fact that she is so consistent week after week, with her lowest height of the current season still being the fifth-best vault posted in the OVC.
And as the prohibitive favorite to win the outdoor pole vault title for a second straight year, she will join APSU Athletics Hall of Fame member Carrie Burggraf as the only Govs to win the outdoor pole vault title on two separate occasions.
Burggraf won the outdoor title three times.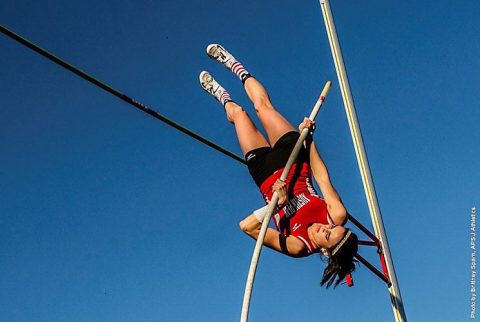 A win in three weeks at the OVC Championships would also be her third career title and keep her well on pace to shatter the OVC record of five overall titles in the event — between indoor and outdoor titles – which is currently held by Burggraf and Southeast Missouri's Michelle Jett, with a possible seven pole vault titles before she's done.
Amato also has the OVC Outdoor Championship all-time height mark within reach too, coming just two inches short at last year of Burggraf's All-time OVC meet record of 13-feet-5 inches set back in the spring of 2010.
Only twice, including Amato last year, as anyone vaulted over 13 feet in the OVC championship since Burggraf set the record seven years ago.
The all-time best height in a OVC Championship Meet, by a pole vaulter, came back at the 2013 indoor championship, with Eastern Illinois' Jade Riebold posting a 14-foot vault.
But a possible championship at the OVC's won't be the end of the season for Amato, with her best height this year putting her in the top-25 heights posted in the NCAA East region this spring and punch her ticket back to the NCAA East Preliminary Round Meet in Lexington, KY on May 25th through May 27th.