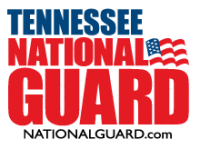 Nashville, TN – In a ceremony at the Tennessee National Guard Joint Force Headquarters in Nashville, Tennessee, on March 27th, Tennessee's Adjutant General, Maj. Gen. Max Haston, received the Danish Home Guard Meritorious Service Medal.
The award was presented by the commander of the Danish Home Guard, Maj. Gen. Finn Winkler, for spearheading the groundwork for future training opportunities between the Tennessee National Guard and the Danish Home Guard.
"The Danish Home Guard has one of the strongest National Guard organizations in the world," said Haston. "The Queen of Denmark even served in their Home Guard."
"Denmark was looking for more opportunities to collaborate with its US allies, and we stepped up and were able to assist," added Haston. "Our forces work very well together. We can learn a great deal from each other."
Last year, members of Tennessee's 278th Armored Cavalry Regiment, as well as units from the Michigan National Guard, participated in a joint exercise with the Danish Home Guard in Jutland, Denmark. According to Staff Sgt. Thomas Vega of the Michigan National Guard, during this large scale Danish led NATO exercise, participants collaborated on marksmanship and squad level movement techniques.
"Additionally, Denmark hosted Robust training with the Tennessee Emergency Management Agency for defense support of civil authorities operations in December of 2016," said Command Sgt. Maj. Michael Gentry, the State Command Sergeant Major for the Tennessee National Guard. Robust training helps build cohesion between staffs during disasters.
"We learned of several programs that can improve focus on our own disaster planning," added Haston.
The Denmark and US National Guard partnership is not new. While Denmark is not one of the countries the National Guard collaborates with through the State Partnership Program, the country is part of the National Guard's exchange program, per a partnership agreement that was signed in December of 2012.
Denmark was already a member of NATO when the National Guard State Partnership Program started in the early 1990s. That program was designed to garner involvement from countries not in NATO.
"Their vigilance and desire to train and work with NATO is incredible," said Haston. "They truly see the value of relationships and partnership."
In March 2014, the U.S. Army signed a memorandum of agreement with the Danish Home Guard to uphold and expand collaboration after the termination of operations in Afghanistan. The Danish Home Guard has also participated in Golden Coyote, a multinational exercise held in South Dakota.
"Planning is already underway for joint training this year and next year," said Gentry. This training is scheduled to take place both in Tennessee and in Denmark. "Through this training, we are furthering the goals of NATO and demonstrating a spirit of cooperation."