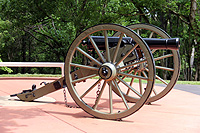 Clarksville, TN – The next meeting of the Clarksville (TN) Civil War Roundtable will be on Wednesday, May 17th, 2017 at the Bone & Joint Center, 980 Professional Park Drive, right across the street from Tennova Heathcare. This is just off Dunlop Lane and Holiday Drive and only a few minutes east of Governor's Square mall.
The meeting begins at 7:00 pm and is always open to the public. Members please bring a friend or two – new recruits are always welcomed.
Topic – "Forrest's Railroad Raid of 1864"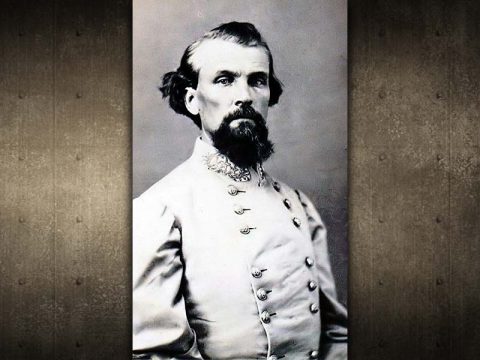 Throughout the summer of 1864 Confederate General Joe Johnston had been begging Richmond to send Nathan Bedford Forrest to break Sherman's supply lines during the Atlanta campaign.
Fully aware of Forrest's prowess as a raider, Union commander General William T. Sherman had cannily arranged raids into Mississippi that kept Forrest tied down in the Magnolia State.
These culminated on the battles at Brice's Crossroads and Tupelo/Harrisburg. In mid July, Johnston got fired, his replacement John Bell Hood was unable to hold Atlanta, and finally, after Atlanta surrendered on September 2nd, Forrest was ordered to leave Mississippi and go after Sherman's railroads in Middle Tennessee and northern Alabama.
This is the story of that raid—highly successful at the tactical level but its subtitle could be "Two Months Late and a Division Short." In the end, Sherman's strategic plan to keep Forrest off of his railroads worked.
Our speaker this month is Brig. Gen. John Scales (Ret.). An Alabama native, General Scales attended the University of Alabama 1966-70, graduating in 1970 with a degree in physics and a commission as an infantry lieutenant in the U. S. Army. He graduated from infantry officer basic, airborne and Ranger schools before being assigned to the 82nd Airborne Division.
Later he led a rifle platoon in combat in Vietnam and joined the 101st Airborne Division upon return to the US. Leaving active duty in 1975, he joined the 20th Special Forces Group of the Alabama National Guard while getting a master's degree at the University and becoming Special Forces qualified.
Over the years, while first teaching and later working as a scientist in Huntsville, he commanded a Special Forces A Detachment, company, battalion, and the 20th itself. He was selected for promotion to general and assignment to US Army Special Forces Command, where he was first deputy commander and later acting commander.
After 9/11 he was assigned to the Joint Special Operations Command and led a Combined Joint Special Operations Task Force in Afghanistan. General Scales retired from the military in late 2002 and continued his career as a scientist in Huntsville, being granted five patents and publishing two military history books, with another scheduled to be published this summer.