Lane configuration between Tenth Street and Pageant Lane won't change
Clarksville, TN – The long-awaited Tennessee Department of Transportation project to repave a stretch of Madison Street/U.S. 41A in Clarksville is scheduled to begin August 1st, 2017 and be completed by October 31st, 2017, TDOT announced Wednesday.
The project will resurface 4.4 miles of the key Clarksville thoroughfare from Richview Road to University Avenue.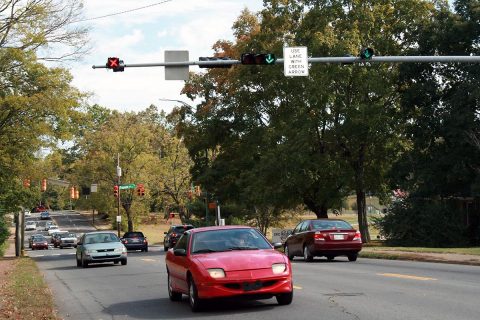 Paving work will be done at night, from 6:00pm to 6:00am, Sunday through Thursday except on holidays, to maximize productivity and reduce hazards and delays for daytime commuters.
"I am thrilled that TDOT is beginning this long-needed project," Clarksville Mayor Kim McMillan said. "Our Street Department is committed to working with TDOT to make this project as smooth and successful as possible."
TDOT awarded the contract for the work to Jones Brothers Inc., of Mount Juliet, Tennessee, a large road-building and paving contractor that operates throughout the Southeast.
The Clarksville Street Department also announced that the stretch of Madison Street between Tenth Street and Pageant Lane will remain in its current configuration, with arrows and a multidirectional middle lane that heads west in the morning and east in the afternoon.
In advance of the TDOT paving project, the Street Department had considered several alternatives to the three-lane configuration, but decided to stay with the status quo after a public meeting and further study.
Also in advance of the repaving, Clarksville Gas and Water replaced a number of aging water pipes under the pavement, which left a number rough spots along Madison Street. The repaving is expected to eliminate those pavement imperfections and result in a smoother ride for local motorists.