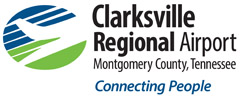 Clarksville, TN – Local businessman Charles Hand was recently recognized for 10 years of service to the Clarksville-Montgomery County Airport Authority.
Hand has been a member of the airport's governing board since July 1st, 2007, serving two consecutive five-year terms, the maximum continuous allowed by the authority's bylaws. His second term expires as of June 30th, 2017.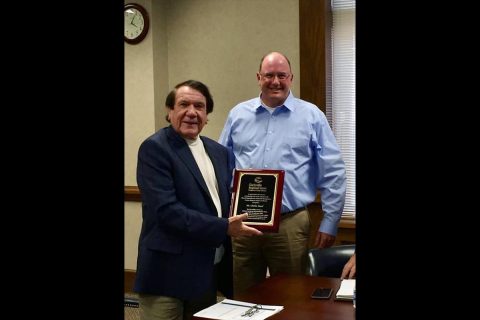 The vacancy on the authority will be filled sometime in July 2017 according to Sammy Stuard, Airport Authority Chairman.
"As a member of this board, Charles Hand's work has been pivotal to the progress of the airport and the community it serves," Stuard said.
Several major improvements to Clarksville Regional Airport (Outlaw Field) were planned and completed during Hand's tenure including construction of a new $4.5 million terminal facility opened in 2012, rebuilding and strengthening of paved aprons to accommodate larger aircraft and construction of four new T hangars.
The airport was recently awarded an $11.4 million grant through the Federal Aviation Administration and Tennessee Department of Transportation Aviation Division for reconstruction of the primary runway scheduled to begin later this year.
Airport Manager John Patterson added, "Mr. Hand deserves our thanks for his years of diligent service. He has helped make Clarksville and Montgomery County a better place by improving the airport's ability to serve the aviation needs of our community."