Clarksville-Montgomery County has the Second Cheapest Gas Prices in Tennessee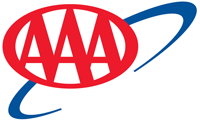 Nashville, TN – Tennessee gas prices increased on Thursday for the first time in more than a month, according to AAA, whose data is collected from credit card swipes and direct feeds from 120,000 gas stations nationwide, in cooperation with OPIS and Wright Express.
This snapped a 37-day streak of declines that delivered a discount of 12 cents.
"AAA forecasted the streak of gas price declines would come to an end last week," said Mark Jenkins, spokesman, AAA The Auto Club Group.
"What came as a bit of a surprise was the abrupt U-turn oil prices made after Independence Day. Instead of building on the momentum that pushed oil above $47.00 a barrel, the rally suddenly ran out of steam and oil stumbled back below $45.00. What that means to motorists is a short lived bump in prices at the pump," stated Jenkins.
On Sunday, Tennessee gas prices averaged $2.01.
The state average is 1-cent more than last week, 3 cents less than a year ago, and 25 cents less than the national average.
Highest and Lowest Gas Prices in Tennessee
First 40 Days of Summer
(June 1 – July 10)
2017
2016
2005
2004
National
$2.30
$2.32
$2.17
$1.96
Florida
$2.26
$2.29
$2.19
$1.98
Georgia
$2.15
$2.20
$2.08
$1.82
Tennessee
$2.05
$2.13
$2.06
$1.86
The most expensive gas price averages in Tennessee are in Memphis ($2.06), Nashville ($2.04), and Knoxville ($1.97)
The least expensive gas price averages in Tennessee are in Chattanooga ($1.90), Clarksville-Hopkinsville ($1.97), and Johnson City-Kingsport-Bristol
Gas prices for the first 40 days of summer (June 1st – July 10tn) have averaged the lowest in more than a decade. Prices averaged $2.05 in Tennessee, which is the lowest for the 40-day period since 2004, when gas prices averaged $1.86.
Oil Price Rally Runs Out of Steam
A shift in futures prices effectively brought the pump price plunge to a halt. Oil prices made steady gains, increasing from $42.53 to $47.07 over the course of 13 days, raising the cost of producing gasoline.
However, prices at the pump barely had time to respond before oil slumped back below $45.00 on Wednesday. Despite bullish data from the EIA showing strong demand and reduced inventories, fuel production and supply levels remain especially high for this time of year, preventing oil prices from gaining solid footing.
Long term forecasts remain favorable for motorists. Many analysts are moving to the position that demand levels will not surpass last year's record highs. Wells Fargo expects oil prices to remain below $50.00/b for the next 12 months, according to a statement made on Wednesday. That would put a ceiling on gas prices of about $2.50, if the forecast holds.
Gas Price Tools for Reporters/Consumers
Fuel Fundamentals
(Based on weekly data provided by the EIA)
Crude Oil
Gasoline

Prices moved lower during the week, but settled at $44.23/b on Friday – nearly $2.00 less than Monday's settlement.
Supplies declined 6.3 million barrels (-1.2%), yet remains 1.9 percent higher than a year ago
Production increased by 88,000 bpd. Domestic crude production during the past four weeks averaged 8.2 percent higher than the same time last year.
The total count of U.S. oil rigs reached the highest level since April 2015, after adding 7 last week.

Wholesale prices pinballed during the week, but settled lost value of about 3 cents.
Supplies declined 1.5 percent domestically, yet held steady in the Gulf Coast.
Production increased 0.3 percent domestically, but declined 8 percent at Gulf Coast refineries. Production levels are 8 percent less than the same week last year.
Demand surged almost 2 percent compared to the week before. Daily averages remain 2.7 percent less than last year
Current and Past Price Averages
Regular Unleaded Gasoline
Sunday
Saturday
Week Ago
Month Ago
One Year Ago
Highest Price on Record
National
$2.263
$2.263
$2.234
$2.351
$2.244
$4.114 (7/17/2008)
Florida
$2.140
$2.143
$2.151
$2.350
$2.208
$4.079 (7/17/2008)
Tampa
$2.012
$2.014
$2.025
$2.320
$2.128
$4.009 (7/16/2008)
Georgia
$2.115
$2.113
$2.080
$2.205
$2.105
$4.164 (9/15/2008)
Tennessee
$2.006
$2.007
$1.997
$2.094
$2.035
$4.118 (9/15/2008)

Click here

to view current gasoline price averages
Gas Price Survey Methodology
AAA updates fuel price averages daily at www.GasPrices.AAA.com. Every day up to 120,000 stations are surveyed based on credit card swipes and direct feeds in cooperation with the Oil Price Information Service (OPIS) and Wright Express for unmatched statistical reliability. All average retail prices in this report are for a gallon of regular, unleaded gasoline.
About The Auto Club Group
The Auto Club Group (ACG) is the second largest AAA club in North America. ACG and its affiliates provide membership, insurance, financial services and travel offerings to over 9 million members across eleven states and two U.S. territories including Florida, Georgia, Iowa, Michigan, Nebraska, North Dakota, Tennessee, Wisconsin, Puerto Rico and the U.S. Virgin Islands; most of Illinois and Minnesota; and a portion of Indiana.
ACG belongs to the national AAA federation with more than 57 million members in the United States and Canada and whose mission includes protecting and advancing freedom of mobility and improving traffic safety. Motorists can map a route, identify gas prices, find discounts, book a hotel, and access AAA roadside assistance with the AAA Mobile app for iPhone, iPad and Android.
Learn more at AAA.com/mobile. AAA clubs can be visited on the Internet at AAA.com.