Written by Daniel Ashley
Regional Health Command-Atlantic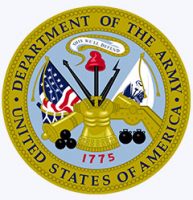 Fort Campbell, KY – Fort Campbell, Kentucky and the surrounding communities will be at the center of the first coast-to-coast, total, solar eclipse since 1918 next Monday, August 21st, 2017.
Blanchfield Army Community Hospital has been doing its part in alerting its patients on how best to watch and keep their eyes safe. Remember, it is never safe to look directly at the sun's rays – even if the sun is partly obscured.
When watching the total eclipse, all should wear eclipse glasses at all times when facing the sun, or use an alternate indirect method up until the time when the sun is completely and totally blocked.