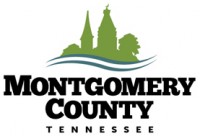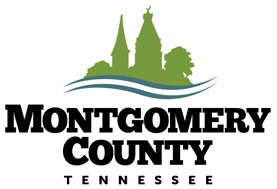 Clarksville, TN – On Monday, August 21st, 2017, Montgomery County Parks and Recreation held a Total Solar Eclipse viewing event at RichEllen Park. The event started at 10:00am and lasted until 3:00pm. The event was free and open to the public.

Hundreds of people came out to enjoy the park, good food and mingle with neighbors, family and friends. Montgomery Central Little League was manning the concession stand making fresh hamburgers, hotdogs, etc, available for purchase. All proceeds from concessions sales went to the League.

The Total Solar Eclipse itself was spectacular and something you had to see for yourself to get the full impact from it. Pictures just don't do it justice.

"We came down to stay with a friend of my wife's so we could see the eclipse. It was just fabulous, fabulous, very exciting," said Dan Breimeir from Indianapolis, IN. "We came down to stay with a friend of my wife's so we could see the eclipse."

"We met some people at a restaurant last night and they recommended this park. It is beautiful here and was the perfect place to watch the eclipse," stated Janice Robinson from Atlanta, GA. "I wanted to bring the kids to Clarksville to see this once in a lifetime event. It was awe inspiring. There were plenty of other children here for my kids to play with. It was a really nice place to take the family."

Montgomery County was part of a rare 65-mile coast to coast "path of totality" where the eclipse will cut through the entire continental United States. A total solar eclipse was visible from a small area on the Earth and can only be seen when the sun, moon and Earth are in a direct line.

The solar eclipse started at 11:57am, the full eclipse, which will lasted approximately 2 minutes and 20 seconds, started around 1:26pm, and the full eclipse ended at 2:52pm.

"My wife home schools the kids so this was a field trip. We had the glasses and workbooks. We covered all the science of the eclipse to explain them about the earth and moon. They were fascinated with it. It was impressive. I think it made an impression on them," said Breimeir.

"The parks is wonderful. We could have watched it from our friends front yard. But here we had restrooms, shelter, concessions, and a large area for the kids to play in. The kids didn't watch 2 hours of eclipse, they went and played. They checked in every once in awhile to look at the eclipse and went back to playing," stated Breimier. "This was a great place to watch the eclipse."

"I thought the event went really well. We had a really good decent size crowd out. Everyone seemed to have a good time enjoying the food and festivities. Everything went real well," said Jason Smith with the Montgomery Central Little League and Palmyra Volunteer Fire Department.
Photos
Sections
Arts and Leisure
Topics
Atlanta GA, Clarksville TN, Eclipse, Indianapolis IN, Jason Smith, Montgomery Central Little League, Montgomery County, Montgomery County Parks and Recreation, Palmyra Volunteer fire Department, RichEllen Park, Solar Eclipse, Total Solar Eclipse