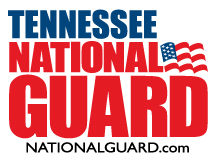 Nashville, TN – Twenty-two Tennessee Army National Guard members of Detachment 5, Company B, 248th Aviation Support Battalion, left Joint Base Berry Field, Nashville, Tennessee September 30th, 2017 to complete two months of pre-deployment training at Fort Hood, Texas.
Det. 5, Co. B, 248 ASB, is a small maintenance detachment based out of Nashville that is set to embark on a year-long deployment to Kuwait in support of Operation Spartan Shield. Operation Spartan Shield is a multiple-force contingency operation based in Kuwait that's set in place to prevent and react to possible threats within the region.
During their time in country, the detachment will be responsible for aircraft maintenance for a parent combat aviation brigade, said CW5 James Houghton, the detachment's officer in charge.
The detachment started just over one year ago, and almost immediately allowed Soldiers who hold the corresponding military occupational specialty (MOS) to volunteer to augment the vacant positions.
"This detachment is made up of volunteers who asked to go on this deployment," Houghton said. "For some of the senior folks, this will be their second or third deployment. For the younger Soldiers, this may be their first opportunity to deploy. They are looking forward to the opportunity to go perform a mission in support of other real-world operations."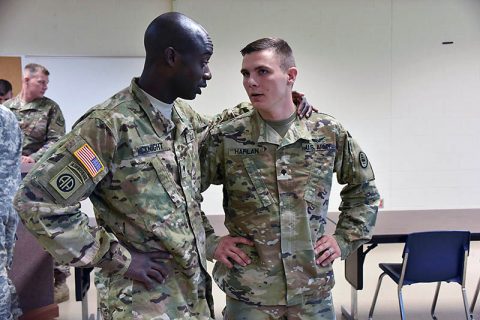 Spec. Ernest Harlan, a UH-60 Blackhawk Repairer (15T) currently assigned to Det. 5, Co. B, 248 ASB, plans to make the most of the deployment as it will be his first.
"I'm really hoping I can gain some experience out of this since I am a traditional Soldier," Harlan said. "I'm hopeful that this deployment will go well for everyone. I know I'm going to make the best out of it." A Traditional Soldier is one who fulfills their National Guard duties one weekend a month for drill and two weeks of annual training per year.
Though the Soldiers give up a great deal, their families make sacrifices that do not go unnoticed, said Sgt. Joseph Hough, currently assigned to Det. 5, Co. B, 248 ASB.
"I really appreciate my family for letting me go on this deployment- my wife is a great supporter," Hough said. "I know it's really hard on the families to be able to deal with this. I'm so happy for everyone in the unit, and I thank everyone for letting their Soldier go and do this with us."