#12/14 Tennessee vs. #20/20 Marquette
Thursday, November 22nd, 2017 | 5:30pm CT
Puerto Aventuras, Mexico | Hard Rock Hotel Riviera Maya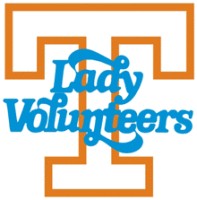 Puerto Aventuras, Mexico – No. 12/14 Tennessee (3-0) plays its first game away from Knoxville this season, as the Lady Vols take part in the Cancun Challenge in Puerto Aventuras, Mexico, Thursday through Saturday.
Competing in the Riviera Tournament, the Lady Vols open play vs. No. 20/20 Marquette (1-1) at 5:30pm CT on Thanksgiving night.
UT enters undefeated after winning three straight at home to open the season, rolling past East Tennessee State, 87-49, and James Madison, 89-60, at Thompson-Boling Arena on November 12th and 15th, respectively, before closing out a three-game season-opening home stand with a 68-56 victory over Wichita State on Monday night.
The Golden Eagles, meanwhile, got into the victory column on Saturday by taking an 83-63 home triumph over Loyola Maryland after dropping the season-opener on November 13th at New Mexico, 88-87.
Games at the Cancun Challenge will be streamed online via CBS College Sports Live. See the Hoops Central page on UTSports.com for a link to watch.
The audio for the live streams will feature the radio broadcast audio from one of the two competing schools.
Mickey Dearstone will handle the call for IMG College/Lady Vol Network radio/online broadcasts for the 19th season.
Thursday and Friday's Lady Vol Radio Network broadcasts will be available via audio stream on UTSports.com as well as network radio stations.
Due to Saturday's game time coinciding with the radio broadcast of the Tennessee-Vanderbilt football game, audio of the Lady Vols' contest vs. South Dakota will be streamed online only.
Air time for games on the Lady Vol Radio Network is generally 30 minutes prior to tip-off. Because Saturday's contest will be streamed online only, air time will be approximately five minutes before tip.
About the Cancun Challenge
The tournament is being held in the convention center ballroom at the Hard Rock Hotel Riviera Maya. The resort is located along the Caribbean coastline of the Mexican state of Quintana Roo, located on the eastern portion of the Yucatan Peninsula.
This marks the 13th year of the women's Cancun Challenge, and this is the sixth time it's being played at the Hard Rock Hotel Riviera Maya.
Since its inception in 2005, the tournament has hosted 136 games, including 90-plus NCAA Division I teams from 27 conferences.
Six teams make up the Riviera Division, and they play two or three games apiece in the tournament. The schools include Indiana State, Marquette, Montana, Oklahoma State, South Dakota and Tennessee.
The Mayan Division teams include Arizona State, Columbia, Green Bay and Mississippi State, who will compete in a three-game round robin.
International Tournament History
This will mark the program's seventh international excursion, including a 2015 late summer excursion in Italy and a 2013 regular season trip to the Bahamas for the Junkanoo Jam, both during the Holly Warlick era.
The Lady Vols had previous summer trips to Brazil in 1987, Belgium/France/Switzerland in 1999 and Italy/Greece in 2003.
They also went to Great Britain in January of 1992.
UT is 16-7 all-time on foreign soil, including the NCAA countable wins over SMU and Virginia on the 2013 Bahamas trip to win that tourney.
Tennessee Reset
Tennessee has averaged 81.3 points per contest and won by an average margin of 26.3 points in its first three games this season.
UT has limited its opponents to 55.0 points per game and to 32.1 percent shooting from the field.
After tallying 11 or more steals in only two games last season, the Lady Vols have racked up 11 or more in all three contests thus far. They average 11.3 per game and force opponents into 19.0 turnovers per outing thus far.
Freshman forward Rennia Davis and junior Meme Jackson have carded the most steals, netting eight and seven, respectively.
Tennessee has put together some scoring runs this season, stringing together 17 straight points spanning the first and second quarters vs. East Tennessee State. UT also added a 12-0 run vs. Wichita State (2Q) and an 11-0 spree (3Q) as well.
Tennessee leads the SEC, pulling down 49.3 rebounds per game, with senior forward Jaime Nared responsible for 10.3 of that tally. Senior center Mercedes Russell is next at 9.0, followed by freshman forward Rennia Davis at 8.7 per contest.
Russell leads the team at 17.0 points per game, shooting an SEC-leading 77 percent from the field. Nared is second for UT in scoring at 15.7 ppg.
Nared and Russell were named to the John R. Wooden Award Watch List last week.
A pair of freshmen round out UT's double figures scorers, with Davis putting up 12.7 per contest and guard Anastasia Hayes coming off the bench to score 12.0 points and average 5.0 assists.
Amazingly, Hayes is averaging more than 10 trips to the free throw line per game, hitting 25 of 32 (.781) already this season.
Freshman point guard Evina Westbrook is among the SEC leaders in assists per game at 5.3. She has registered at least six assists in two games and four in the other.
Senior Kortney Dunbar has come out strong from beyond the arc. She has knocked down three of five three-point attempts for 60.0 percent. Junior wing Meme Jackson is hitting 40.0 percent (6 of 15).
UT Last Time Out
(UT 68, Wichita State 56)
Freshman Rennia Davis recorded the first double-double of her college career to lead No. 12/18 Tennessee to a 68-56 victory over Wichita State on Monday night in Knoxville.
Davis, a member of the nation's No. 1 ranked recruiting class, finished with 15 points and a team-high 10 rebounds as the Lady Vols (3-0, 0-0 SEC) pulled away in the second half. UT held the Shockers (0-4, 0-0 American Athletic Conference) to 36 percent shooting for the game.
After trailing by four at the end of the first quarter, Tennessee used a 12-0 run over the next six minutes to build an eight-point lead. Wichita State fought its way back in the final stages of the half, cutting the UT advantage to 29-28 going into the break. Jeliah Preston boosted the Shockers with nine first-half points.
Mercedes Russell
recorded 10 points on 5-for-7 shooting to lead Tennessee offensively in the first half. With her 1,336th career point, the senior center moved past Lisa Harrison for 32nd place on the Lady Vols' all-time scoring list. Russell finished with a game-high 17 points and nine rebounds.
Tennessee went on an 11-0 run in the third quarter, highlighted by two Davis baskets in 10 seconds, to put the Lady Vols ahead by double digits. UT's defense remained aggressive, as Wichita State was only able to hit three shots during the quarter. Led by the frontcourt duo of Russell and Davis, the Lady Vols dominated the inside, recording 38 points in the paint.
Jaime Nared added nine points and nine rebounds, including her 500th board in the orange and white midway through the first quarter. Tennessee's guard play was strong all night, as Meme Jackson posted a career-high four steals and Evina Westbrook dished out a game-high six assists. Anastasia Hayes netted 12 points, including eight free throws, in 27 minutes of play.
Coming Up for UT
After opening tournament play vs. #20/20 Marquette, Tennessee will face Oklahoma State on Friday (4:00pm) and South Dakota on Saturday (4:00pm) at the Cancun Challenge.
The Lady Vols are back at home on November 30th, as Central Arkansas comes to town for a 7:00pm contest at Thompson-Boling Arena.
Marquette Reset
Marquette welcomes back four starters and about 90 percent of last year's 25-8 squad that finished third in the BIG EAST at 13-5 and made a first round appearance in the NCAA Tournament.
The Golden Eagles were last year's BIG EAST Conference tourney champions, receiving an automatic berth into the NCAA Tournament.
Top players include WBCA Honorable Mention All-American and All-BIG EAST First Team guard Allazia Blockton, second-team All-BIG EAST guard Erika Davenport, honorable mention All-BIG EAST guard Natisha Hiedeman and BIG EAST Tournament Most Outstanding Player Danielle King.
MU is led by Blockton in scoring at 19.5 per game, followed by Lauren Van Kleunen (17.5), Danielle King (13.5), Erika Davenport (11.5) and Natisha Hiedeman (10.0).
Davenport and Van Kleunen are the Golden Eagles' top rebounders at 9.5 and 7.5 per game, respectively.
Van Kleunen is Marquette's most proficient shooter, connecting on 59.1 of her field goals (13-of-22) and on 50 percent (7-of-14) of her threes.
The Golden Eagles finished last season unranked but are 20th in both polls this week.
MU is coached by Carolyn Kieger, who is in her fourth season at the helm and owns a record of 49-47.
Kieger, a four-year starter, three-time team captain and all-time assists leader at Marquette, prefers a run-and-gun style of offense for her teams.
Marquette Last Time Out
(MU 83, Loyola Maryland 63)
Marquette outscored Loyola Maryland 22-16 in both the first and second quarters Saturday en route to an 83-63 victory at the Al McGuire Center in Milwaukee.
The Golden Eagles (1-1), placed five players in double figures, led by 19 from all-star guard Allazia Blockton.
Danielle King and Isabelle Spingola added 13 apiece, while Erika Davenport and Lauren Van Kleunen tossed in 12 each. Davenport added a game-high 10 rebounds to make it a double-double.
King, Amani Wilborn and Blockton dished out 7, 6 and 5 assists, respectively.
MU outrebounded LUM, 40-28, and the Golden Eagles featured assists on 23 of their 31 buckets.
The Series vs. Marquette
This marks the third meeting between the Lady Vols and the Golden Eagles, with UT holding a 2-0 advantage.
UT is 1-0 vs. MU at neutral sites, winning on Nov. 23, 1996, 83-68, at the Howard Bank Classic in Burlington, VT.
The most recent meeting between these teams occurred on March 21, 2011, as Tennessee handed Marquette a 79-70 setback in the second round of the NCAA Tournament in Knoxville.
UT is 29-2 all-time vs. current members of the BIG EAST Conference.
The only losses came to Xavier (3/24/01, 80-65 in the NCAA Tournament Sweet 16 in Birmingham, Ala.) and Georgetown (11/27/10, 69-58 at the Paradise Jam in St. Thomas, U.S.V.I.)
The coaches who defeated Tennessee and Pat Summitt in those games (Xavier's Melanie Balcomb and Georgetown's Terri Williams-Flournoy) went on to become coaches in the SEC at Vanderbilt and Auburn, respectively.
Last Meeting Between UT-MU
Meighan Simmons had 18 points, Glory Johnson contributed 16 and Alicia Manning and Shekinna Stricklen tossed in 11 and 10, respectively, as #4/4 Tennessee held off #25/23 Marquette, 79-70, at Thompson-Boling Arena in Knoxville.
Stricklen also pulled down 10 rebounds for a double-double and added five blocks, four assists and two steals in 35 minutes.
Angel Robinson had 19 for MU, and Tatiyiana McMorris nailed five of nine three point attempts for 15 points, as the Golden Eagles kept it close despite UT shooting 51.7 percent from the field for the game.