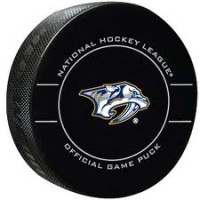 Clarksville, TN – The Nashville Predators will head into the NHl All-Star break on a winning note, shutting out the New Jersey Devils, 3-0 behind Pekka Rinne's fourth shutout of the season.
New Jersey has been shutout in it's last two games, and have lost four straight. Their depleted line-up, due to injury, has seen them go 2-7-3 in their last 12 games. New Jersey is struggling in net with regular goaltenders, Cory Schneider and Keith Kinkaid both out with injuries.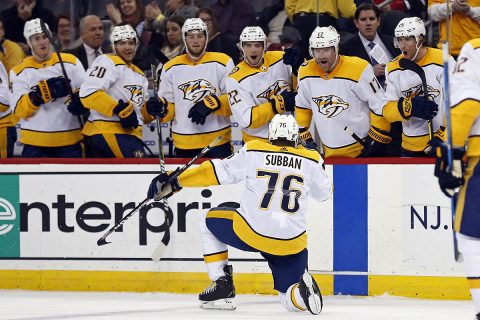 Pekka Rinne was solid as ever in goal for the Predators stopping 23 shots on goal. The star goalie is just seven wins away form 300 and the Predators are 22-2-3 when they lead after two periods.
The game was never in doubt from the onset with Nashville attacking from the drop of the puck. After a scoreless first period, All-Star P.K.Subban scored the game winner with a slap shot that beat New Jersey goaltender Ken Appleby, in the second period.
Mattias Ekholm made it 2-0 early in the third period that was diverted off of the stick of New Jersey's Kyle Palmieri.
Viktor Arvidsson would score a short handed goal on a breakaway with just under five minutes remaining to give Nashville it's 3-0 win.
Earlier in the day the Predators announced that Cody McLeod was placed on waivers. He would be picked up by the New York Rangers later in the day. Nashville Predators head coach Peter Laviolette said that his team was trying to "clean up it's act" and stay out of the penalty box.
Nashville returns from the All-Star break to host the Chicago Blackhawks on Tuesday night at the Bridgestone Arena. Puck drops at 7:00pm.