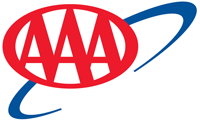 Nashville, TN – Gas prices increased throughout most of the country last week, albeit by a smaller margin than recent weeks. Tennessee gas prices increased by only 1-cent during the past week, but declined by fractions of a penny over the weekend.
Sunday's average price of $2.41 is 14 cents more than a month ago, and 34 cents more than this time last year.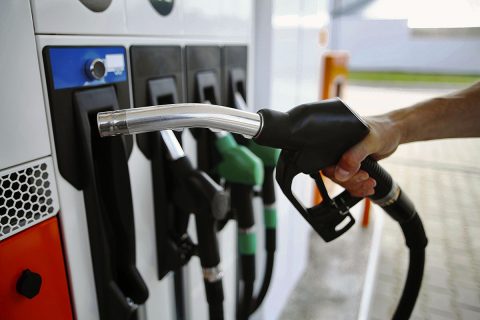 Pump prices for this time of year are at their highest levels since 2014.
The state average for the entire month of January finished at $2.33; an increase of 21 cents compared to January 2017.
Most and Least Expensive Gas Prices in Tennessee
The most expensive gas price averages in Tennessee are in Jackson ($2.44), Nashville ($2.43), and Kingsport-Bristol ($2.43)
The least expensive gas price averages in Tennessee are in Cleveland ($2.37), Chattanooga ($2.37), and Knoxville ($2.38)
Average Gas Price in January
2014
2015
2016
2017
2018
National
$3.30
$2.11
$1.90
$2.33
$2.53
Florida
$3.38
$2.18
$1.92
$2.37
$2.50
Georgia
$3.22
$2.07
$1.82
$2.23
$2.42
Tennessee
$3.11
$1.95
$1.69
$2.12
$2.33
"Motorists got some relief from rising gas prices over the weekend," said Mark Jenkins, spokesman, AAA – The Auto Club Group. "The futures market was uninspired last week, and wholesale gasoline dropped a nickel. While we could some small discounts this month, those will likely be erased as we move into refinery maintenance season. Typically maintenance season reaches its peak in mid-March. This results in reduced refinery output and rising prices at the pump."
Oil Prices Lose Upward Momentum; Remain Elevated
If you are wondering why gas prices are so high, the answer lies in the price of crude. Oil prices are trading at $33.00 per barrel more than this time two years ago – when gas prices were below $2 a gallon. After steadily climbing a total of $15 in the past four months, the price of oil remained relatively flat last week. WTI settled at $65.45 per barrel on Friday, and averaged only 17 cents more than the week before. The highest daily settlement – so far this year – was $66.14/b on Friday, January 26th.
Oil prices leveled out after the EIA's latest energy report showed gains in domestic crude inventory levels. This was the first measurable growth in U.S. crude supplies in the last 11 weeks, thanks to lower refinery runs, higher crude oil production and imports.
More positive news is that domestic oil production is closing in on 10 million barrels per day, which would nearly double the amount seen a decade ago.
However, there are several other factors providing a floor for current crude prices. Domestic inventory levels remain significantly lower than last year (-15%), and since U.S. oil exports are at record highs, it is difficult to establish significant supply builds.
In addition, low oil production from Venezuela, high Chinese demand, and OPEC's 1.8 million barrel per day production cuts, are all keeping upward pressure on oil prices.
Gas Price Tools for Reporters/Consumers
Highs and Lows of 2017*
National: the highest average price for gasoline was $2.67 on September 8th. The lowest was $2.23 on July 5th.
Florida: the highest average price in was $2.73 on September 9th. The lowest was $2.13 on July 17th.
Georgia: the highest average price was $2.76 on September 12th. The lowest was $2.08 on July 5th.
Tennessee: the highest average price was $2.60 on September 10th. The lowest was $1.99 on July 5th.
Current and Past Price Averages
Regular Unleaded Gasoline
Sunday
Saturday
Week Ago
Month Ago
One Year Ago
Highest Price on Record
National
$2.604
$2.603
$2.577
$2.486
$2.272
$4.114 (7/17/2008)
Florida
$2.610
$2.613
$2.553
$2.447
$2.285
$4.079 (7/17/2008)
Georgia
$2.490
$2.491
$2.482
$2.355
$2.181
$4.164 (9/15/2008)
Tennessee
$2.411
$2.412
$2.400
$2.272
$2.065
$4.118 (9/15/2008)

Click here

to view current gasoline price averages
Gas Price Survey Methodology
AAA updates fuel price averages daily at www.GasPrices.AAA.com. Every day up to 130,000 stations are surveyed based on credit card swipes and direct feeds in cooperation with the Oil Price Information Service (OPIS) and Wright Express for unmatched statistical reliability. All average retail prices in this report are for a gallon of regular, unleaded gasoline.
About The Auto Club Group
The Auto Club Group (ACG) is the second largest AAA club in North America. ACG and its affiliates provide membership, insurance, financial services and travel offerings to over 9.4 million members across eleven states and two U.S. territories including Florida, Georgia, Iowa, Michigan, Nebraska, North Dakota, Tennessee, Wisconsin, Puerto Rico and the U.S. Virgin Islands; most of Illinois and Minnesota; and a portion of Indiana.
ACG belongs to the national AAA federation with more than 57.7 million members in the United States and Canada and whose mission includes protecting and advancing freedom of mobility and improving traffic safety.
Motorists can map a route, identify gas prices, find discounts, book a hotel, and access AAA roadside assistance with the AAA Mobile app for iPhone, iPad and Android. Learn more at AAA.com/mobile. AAA clubs can be visited on the Internet at AAA.com.