Clarksville, TN – Trane, a world leader in indoor comfort solution and a brand of Ingersoll Rand, was awarded $25,000 for an Incumbent Worker Training grant (IWT) and $25,000 for an Apprenticeship training program for the Clarksville, Tennessee facility.
The Tennessee Department of Labor and Workforce Development offers eligible Tennessee employers competitive grant funding to provide skills upgrades for existing workers or train new hires as an incentive to grow their business.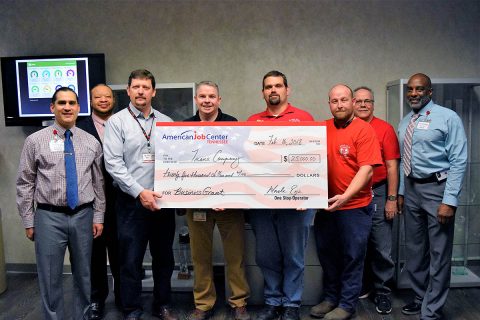 "We are very pleased to have received this grant from the State of Tennessee," stated John Carl, human resources manager at Trane Clarksville. "The funds will allow us to enhance the brazing and welding skills of our employees, which will ensure we continue to manufacture high quality heating, ventilating and air-conditioning (HVAC) products for our customers."
The Incumbent Worker Training Program (IWT) is a competitive grant that provides funding to help eligible Tennessee businesses effectively train and retain employees by providing skills upgrades and process improvement training for existing, full-time employees, while the Apprenticeship Training Grant (ATG) supports Tennessee employers that are interested in starting an apprenticeship program or are already authorized providers of the Registered Apprenticeship Program through US/DOL – Office of Apprenticeships.
The Tennessee Department of Labor and Workforce Development, through the American Job Center, administers the Incumbent Worker Training Program in Middle Tennessee. If interested in the consolidated business grants, please contact Andrea Dillard at 931.905.3501.