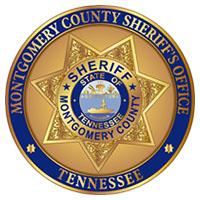 Clarksville, TN – The Montgomery County Sheriff's Office is proud to announce the first and second graduating classes from the Inmate High School Equivalency (HSE) Program.
Jeremy Martin-Proctor, Dalton Lawrence, Cedric Laster, Tollie Thomas, Joseph Stewart, De'Norris Franklin, Britteny Mostella, Hanna Edwards, and Kiersten Napodano received their high school equivalency diplomas in a ceremony held at the jail chapel.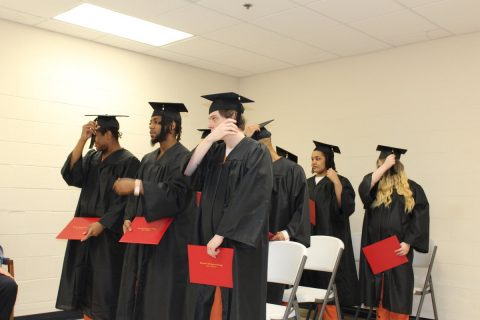 The graduation commencement was attended by family, deputies, jail staff, and local judges. Adult Education Instructor Roger Taylor conducted the ceremony and presented the graduates with their diplomas.
The HSE program allows adults who left high school before graduation earn their high school equivalency diploma. Participants take an initial assessment test, receive classroom instruction based on their academic needs, and complete a standardized exam.
Graduates who meet certain criteria can apply to receive 300 hours of paid job training from WorkForce Essentials. The State of Tennessee also provides a cash incentive of $100.00 for passing the practice exam and $250.00 for passing the final exam.
The Sheriff's Office would like to thank Austin Peay State University for paying the testing fees, Adult Literacy Program for providing workbooks and classroom materials, and the Clarksville Montgomery County School System for providing diplomas and diploma holders.
Photo Gallery