Clarksville-Montgomery County has 2nd Cheapest Gas Prices in Tennessee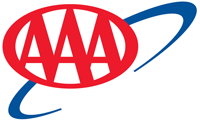 Tampa, FL – Gas prices rocketed higher last week in most markets, due to reductions in domestic supply and the oil market's response to the President's decision to leave the Iran Nuclear Deal.
Tennessee gas prices rose 3 cents during the past week. The average price in Tennessee now sits at $2.62 per gallon – the highest daily price since November 2014. See today's price.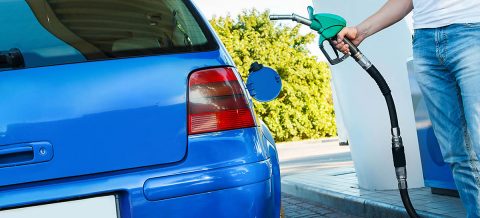 Gas Price Information
Sunday's national average of $2.87 is 53 cents more than this time last year
Prices at the pump jumped 6 cents nationwide, last week.
Gas prices have not been this expensive in nearly four years (November 2014)
On average, Americans are spending $6.00 more to fill their vehicle than a year ago
Gas prices are 52 cents more than this time last year. It now costs the average motorist $39.00 for a full tank of gas, an increase of nearly $7.00 from a year ago.
Most and Least Expensive Gas Prices in Tennessee
The most expensive gas price averages in Tennessee are in Jackson ($2.66), Morristown ($2.64), Nashville ($2.64)
The least expensive gas price averages in Tennessee are in Chattanooga ($2.54), Clarksville-Hopkinsville ($2.58), Cleveland ($2.59)
"Gas prices are their highest in years, yet that doesn't seem to be slowing motorists down," said Mark Jenkins, spokesman, AAA – The Auto Club Group. "The latest round of figures from the EIA shows that gasoline demand is significantly higher than this time last year. A strong economy is helping to fuel motorists along, as we approach the most traveled Memorial Day in more than a dozen years. Those people affected by the higher prices at the pump, are likely cutting back on other expenses like shopping and dining out."
Why are gas prices rising?
Strong domestic gasoline demand caused reduced supply levels
Gas stations are shifting to summer blend gasoline
Oil prices are at 4-year highs – raising the price of producing gasoline
Global demand is strong
Global oil supply is tightening
U.S. sanctions against Iran could further tighten the oil market, depending on what restrictions are put on Iranian oil exports
The oil market jumped last week following U.S. President Donald J. Trump's decision to withdraw from the Iran Nuclear Deal, and reimpose economic sanctions. Any oil sanctions would not actually kick in for six months, yet oil prices hit new multi-year highs at the mere idea of one of OPEC's largest oil exporters having to reduce the amount of fuel it brings to market.
Iran pumps about 4 percent of the world's oil and is capable of exporting 2.2 – 2.7 million barrels per day. The previous round of sanctions cut Iran's output in half. It is unclear how much will be cut this time.
The global oil picture has dramatically changed in the past year. When gas prices were below $2.00 a gallon, oil was in high supply. In fact, there was too much oil, which caused the market to crash in 2014.
Unfortunately for motorists, that glut has been drained by a combination of strong global demand and production cuts from Venezuela, and a collection of OPEC and non-OPEC oil producers. The mere talk of forcing Iran to reduce the amount of oil they bring to the table, pushed oil prices above $70.00 per barrel for the first time since 2014.
On Friday, WTI closed at $70.70 per barrel, after rising $2.00 during the week. An increase of that magnitude normally signals a 5 cent increase at the pump.
In addition to the Iran situation, the latest EIA figures painted a picture of lower fuel supply in the United States, which heaped additional upward pressure on prices at the pump. The weekly report showed a 0.3 percent dip in domestic crude inventories, and a near 1-percent decline in gasoline supplies.
Production rates are strong, but so too are U.S. demand and fuel exports. Gas stations are also in a process of transitioning from winter to summer blend gasoline, which is federally mandated to happen by June 1st.
Gas Price Tools for Reporters/Consumers
Current and Past Price Averages
Regular Unleaded Gasoline
Sunday
Saturday
Week Ago
Month Ago
One Year Ago
Highest Price on Record
National
$2.869
$2.866
$2.813
$2.697
$2.340
$4.114 (7/17/2008)
Florida
$2.820
$2.821
$2.725
$2.619
$2.327
$4.079 (7/17/2008)
Georgia
$2.718
$2.717
$2.720
$2.611
$2.195
$4.164 (9/15/2008)
Tennessee
$2.621
$2.616
$2.590
$2.499
$2.097
$4.118 (9/15/2008)

Click here

to view current gasoline price averages
Gas Price Survey Methodology
AAA updates fuel price averages daily at www.GasPrices.AAA.com. Every day up to 130,000 stations are surveyed based on credit card swipes and direct feeds in cooperation with the Oil Price Information Service (OPIS) and Wright Express for unmatched statistical reliability. All average retail prices in this report are for a gallon of regular, unleaded gasoline.
About The Auto Club Group
The Auto Club Group (ACG) is the second largest AAA club in North America. ACG and its affiliates provide membership, insurance, financial services and travel offerings to over 9.5 million members across eleven states and two U.S. territories including Florida, Georgia, Iowa, Michigan, Nebraska, North Dakota, Tennessee, Wisconsin, Puerto Rico and the U.S. Virgin Islands; most of Illinois and Minnesota; and a portion of Indiana.
ACG belongs to the national AAA federation with more than 58 million members in the United States and Canada and whose mission includes protecting and advancing freedom of mobility and improving traffic safety. Motorists can map a route, identify gas prices, find discounts, book a hotel, and access AAA roadside assistance with the AAA Mobile app for iPhone, iPad and Android.
Learn more at AAA.com/mobile. AAA clubs can be visited on the Internet at AAA.com.