Written by 1st Lt. Verniccia Ford
101st Airborne Division (AA) Sustainment Brigade Public Affairs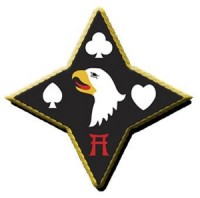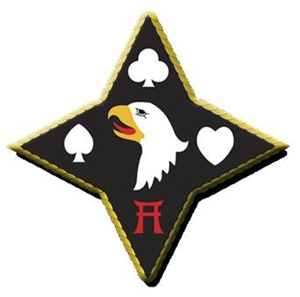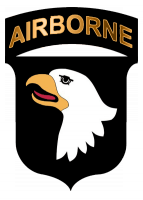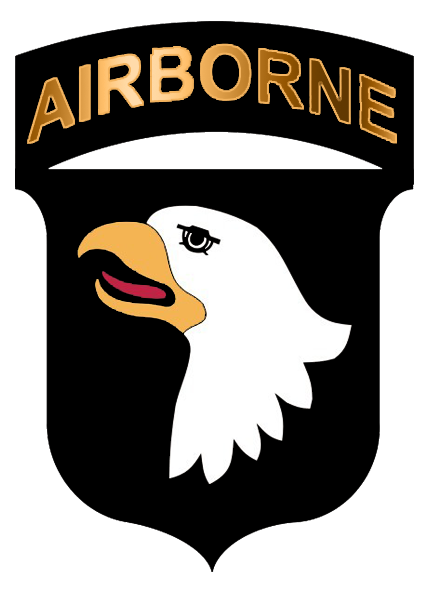 Camp Morehead, Afghanistan – While deployed to combat or contingency environments, Army chaplains make it their mission to travel frequently, ensuring even the most remote troops get religious support that they need.
Chaplain (Cpt.) Marcin Bulinski assigned to the 101st Special Troops Battalion, 101st Airborne Division (Air Assault) Resolute Support Sustainment Brigade, supports Soldiers of his unit, along with all other deployed service members, by conducting routine Catholic sermons at numerous locations in the Combined Joint Operations Area in Afghanistan.
Bulinski and Chaplain (Col.) Jim Murphy, the senior chaplain for the 101st Airborne Division, traveled to Camp Morehead, Afghanistan, July 27th to offer religious services to the Soldiers serving on that Forward Operating Base.
The Army has a variety of programs that are offered to increase Soldier resiliency, said Bulinski. One of these, that Soldiers heavily rely on, is religious services provided by chaplains who specialize in different religious belief systems. He and other 101st chaplains travel to different FOBs to ensure that the Soldiers fighting in today's battlefields have the necessary spiritual resources to stay resilient.
"It's important for Soldiers to attain their spiritual needs," said Bulinski.
Murphy explained that he tracks chapel services at all military outposts in their area of operations. His goal is to increase spiritual resources at outlying stations due to a significant amount of FOBs without a chaplain.
"The chaplain that normally covers Morehead was unable to make it due to travel difficulties," said Murphy. "It's an easy trip for us, and didn't detract from our main duties at U.S. Forces – Afghanistan."
Murphy added that it is a Soldiers' constitutional right to practice their religion wherever they are stationed. Religious Support Teams travel to outlying stations where religious resources are not always readily available.
"While I only perform Christian services myself, I ensure that Soldiers of all faiths have the opportunity to worship," said Murphy. "When we don't have a chaplain of their faith, we often use lay leaders to meet their needs."
Murphy stated that he believes it's extremely important that service members facing dangerous situations in combat environments be afforded maximum opportunity to ensure that they are "Right with God."
Bulinski believes it can be detrimental to a Soldier's well-being when they don't have the opportunity or resources to practice his or her particular faith.
"Mission readiness and physical readiness go hand and hand, so in order to be resilient a Soldier needs to invest into his or her soul," said Bulinski. "Being resilient comes from within, it is the soul that sustains the Soldier, and then the Soldier is able to sustain the fight."
Both Murphy and Bulinski agree that spiritual resiliency aids in Soldier resiliency and helps reduce negative behaviors.
"George Washington was a huge advocate for spiritual resources. During the Revolutionary War, he insisted that each regiment had a chaplain" said Murphy. "Today, numerous studies have shown that religious participation reduces risk of suicide and other behaviors that hinder keeping our Soldiers apart of the team – DUIs, domestic violence, etc."
Bulinski added to that statement and said, "Programs will not completely stop the problem of suicide; but organized and practiced religion can continue to greatly help reduce suicide rates in the Army."
During their visit to the remote Camp Morehead, the chaplains conducted a resiliency hike with service members there, up and down a steep rocky mountainside.
"For me it was simply a chance to do some PT (physical training) with Soldiers, a great chance to build relationships and add some variety to PT," said Murphy.
"I am never afraid of things like this because of my faith," said Bulinski, referring to the intense mountain slope that he and the Soldiers had climbed. "I know God is always protecting us."
After the hike Bulinski conducted a Catholic mass. Murphy followed with a Protestant service. The service opened up with gospel songs and music from an acoustic guitar, and scripture readings from the Bible.
The service concluded with a Holy Communion along with an opportunity for participants to ask questions and receive insight on various religious topics.
Both Bulinski and Murphy stated that being a chaplain is not just a job but a way of life.
"When a chaplain participates in the same hardships as his or her soldiers, it is a tangible demonstration that God cares enough to help us navigate through these hardships," said Murphy "I have the privilege of bringing God to Soldiers and Soldiers to God."