Tennessee Wildlife Resources Agency (TWRA)

Nashville, TN – The Tennessee Wildlife Resources Agency (TWRA) is seeking public input regarding deer management in Tennessee at three public meetings early next month. Meetings will be held in West, Middle, and East Tennessee on the evenings of September 4th, 5th, and 6th, 2018 respectively.
All members of the public are welcome and encouraged to attend. The agency is particularly interested in getting feedback from those who experience impacts (positive or negative) from deer or the management of deer.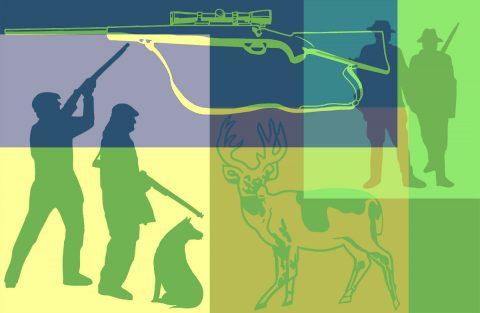 This includes hunters, farmers, motorists, wildlife viewers, homeowners, or anyone else with a vested interest in how deer are managed in the state.
Input received at the meeting will be used to inform the development of a 5-year strategic plan for TWRA's Deer Management Program.
Details for each meeting is listed below:
Venue
Address
Time
Sept. 4
University of Tennessee-West Tenn. Ag Research & Education Center
605 Airways Blvd., Suite 104
Jackson, TN 38301
7-9 p.m. CDT
Sept. 5
Lane Agri-Park Auditorium
315 John R. Rice Boulevard
Murfreesboro, TN 37129
7-9 p.m. CDT
Sept. 6
University of Tennessee-Plant Biotech Building (Rooms 156/157)
2505 E.J. Chapman Drive

Knoxville, TN 37996

7-9 p.m. EDT