Clarksville Police Department

Clarksville, TN – Clarksville Police respond to a traffic crash at the intersection of College Street and Riverside Drive around 11:37am today that sent five men to the hospital.
A Ford F-450, driven by a 31 year old male was traveling south on Riverside Drive through a work area and, for an unknown reason, did not maintain the work zone travel pattern. He collided with a patrol car, continued onward, hit two work lifts with two men occupying each one, and came to rest.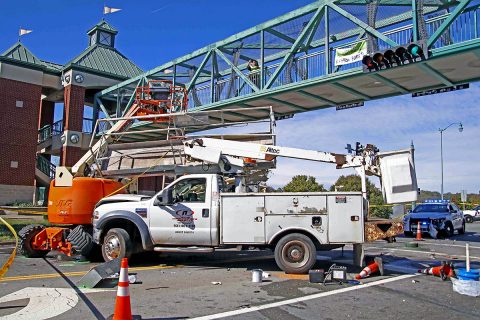 There were two men transported by Lifeflight to Nashville, and three others taken by ambulance to Tennova Healthcare.
The investigation is ongoing. Officer Van Beber is the lead investigator.
Photos