Clarksville-Montgomery County has 3rd Most Expensive Gas Prices in Tennessee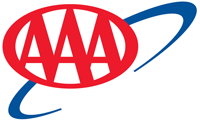 Nashville, TN – Tennessee Gas prices continue falling like autumn leaves according to AAA. The state average has declined the past 59 consecutive days for a total of 52 cents.
Sunday's state average of $2.17 per gallon is 7 cents less than last week, 34 cents less than last month, and 9 cents less than this time last year.
"Gas prices in Tennessee could drop another 5-8 cents this week, but should level off soon," said Mark Jenkins, spokesman, AAA – The Auto Club Group.
"Pump prices are close to catching up with the recent crude price plunge. However, oil prices are beginning to increase, after OPEC announced a production cut agreement on Friday. Regardless, drivers should continue to enjoy low gas prices through the end of the year, unless oil prices suddenly spike," Jenkins stated.
Click here to view AAA's state and metro gas price averages
Most expensive gas price averages: Nashville ($2.28), Johnson City ($2.28), and Clarksville-Hopkinsville ($2.22)
Least expensive gas price averages: Cleveland ($2.01), Chattanooga ($2.01), and Knoxville ($2.10)
During the past month and a half, the national average has declined 1-2 cents a day. Over the weekend, the national average declined fractions of a penny. Sunday's national average price of $2.42 per gallon is 5 cents less than a week ago, almost 30 cents less than last month, and 4 cents less than this time last year. The national average has declined 60 consecutive days for a total discount of 49 cents.
Oil Prices Edge Higher on OPEC Production Cut Agreement
At the close of Friday's formal trading session on the NYMEX, WTI increased $1.12 to settle at $52.61 per barrel. Oil prices rallied Friday after the Organization for Petroleum Exporting Countries (OPEC) announced that beginning in January 2019, the cartel – alongside non-OPEC members, including Russia – will reduce combined crude oil production by 1.2 million b/d.
The cut will be in place for six months and will use October 2018 as a baseline, a time when OPEC and Russia had less crude output than in November.
With the announcement, crude prices will likely increase in 2019 ahead of the higher demand driving season next summer. Increased crude prices will likely lead to higher gas prices, given that approximately 50 percent of the cost motorists pay at the pump is based on the cost of crude used to make gasoline.
In related news, EIA's report for the week ending on November 30 revealed that crude inventories decreased by 7.3 million bbl after 10 weeks of consecutive growth. Total domestic crude inventories now sit at 443.2 million bbl, which is approximately 5 million bbl less than their level at this time last year.
Declining inventories contributed to the increase in crude prices this week, and if the trend continues, prices could climb further.
AAA Launches Fuel Rewards® Program for Members
AAA members can now save even more money at the pump, thanks to a new Fuel Rewards® program with Shell. Members who sign-up at AAA.com/Shell, can save up to five cents per gallon (on up to 20 gallons) through December 31st, 2019, when filling up at participating Shell branded stations across the United States.
Members who register for the first time will save an additional 25 cents per gallon (on up to 20 gallons) on their first fill-up through January 31st, 2019. Before providing payment when filling up, members will see prices roll back at the pump after they enter their Fuel Rewards® Alternative ID, which is typically a phone number.
Gas Price Tools
Current and Past Price Averages
Regular Unleaded Gasoline
Sunday
Saturday
Week Ago
Month Ago
One Year Ago
2018 Low
2018 High
Record High
National
$2.423
$2.427
$2.467
$2.712
$2.465
$2.49
(1/3/18)
$2.97
(5/26018)
$4.11 (7/17/08)
Florida
$2.281
$2.284
$2.339
$2.583
$2.412
$2.44
(1/2/18)
$2.92
(5/25/18)
$4.08 (7/17/08)
Georgia
$2.216
$2.221
$2.288
$2.579
$2.326
$2.35
(1/2/18)
$2.84
(5/27/18)
$4.16 (9/15/08)
Tennessee
$2.169
$2.176
$2.241
$2.505
$2.258
$2.26
(1/1/18)
$2.73
(5/27/18)
$4.12
(9/15/08)

Click here

to view current gasoline price averages
Gas Price Survey Methodology
AAA updates fuel price averages daily at www.GasPrices.AAA.com. Every day up to 130,000 stations are surveyed based on credit card swipes and direct feeds in cooperation with the Oil Price Information Service (OPIS) and Wright Express for unmatched statistical reliability. All average retail prices in this report are for a gallon of regular, unleaded gasoline.
About The Auto Club Group
The Auto Club Group (ACG) is the second largest AAA club in North America. ACG and its affiliates provide membership, insurance, financial services and travel offerings to over 9.6 million members across eleven states and two U.S. territories including Florida, Georgia, Iowa, Michigan, Nebraska, North Dakota, Tennessee, Wisconsin, Puerto Rico and the U.S. Virgin Islands; most of Illinois and Minnesota; and a portion of Indiana.
ACG belongs to the national AAA federation with more than 59 million members in the United States and Canada and whose mission includes protecting and advancing freedom of mobility and improving traffic safety. Motorists can map a route, identify gas prices, find discounts, book a hotel, and access AAA roadside assistance with the AAA Mobile app for iPhone, iPad and Android.
Learn more at AAA.com/mobile. Visit AAA on the Internet at AAA.com.