UT Athletics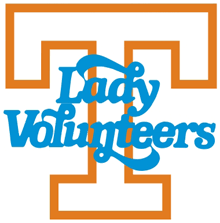 Columbia, MO – The Tennessee Lady Vols earned a hard-fought victory over RV/RV Missouri on Sunday, coming from four points down in the final stanza to claim a 62-60 triumph in front of a crowd of 8,559 in Mizzou Arena.
Sophomore point guard Evina Westbrook led UT (17-8, 6-6 SEC) with 18 points and six assists, while sophomore forward Rennia Davis logged her 17th career double-double with 16 points and 11 rebounds. Freshman forward Meme Collins also found her way into double digits, tying her career high of 11 points while adding six rebounds.

MU (19-8, 8-5 SEC) was led by Amber Smith with 14 points and five rebounds. Sophie Cunningham and Cierra Porter were close behind with 13 apiece.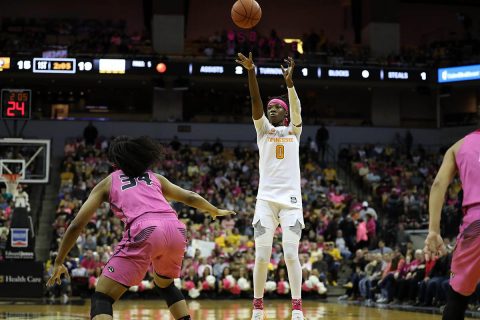 The sophomores got things started for the Lady Vols with Davis and Westbrook combining for UT's first seven points. Westbrook gave Tennessee its first lead of the game, converting on an old-fashioned three-point play to put UT up 7-5 just over three minutes into the quarter.
The Tigers tied it up on the following possession before senior Meme Jackson kicked off a six-point run that gave UT a 13-7 lead by the 5:33 mark.
The Lady Vols maintained a seven-point lead until Mizzou closed out the quarter with a 6-0 run of its own to pull within one at 22-21 by the end of the period.

With Jackson, Zaay Green and Cheridene Green in foul trouble, UT started the second period with all freshmen and sophomores on the court. Cunningham knocked down a layup to give Missouri a one-point lead to start the second stanza, but freshman Rae Burrell converted on a free throw on the following possession to tie it at 23-all.
Both teams struggled offensively in the following minutes, but Collins knocked down two baskets to give Tennessee a one-point advantage at the media timeout as UT led 27-26 with 3:54 remaining in the half. UT maintained a one-point lead until a foul on a half-court heave at the buzzer gave Mizzou's Akira Levy three free throws, of which she hit two, to give the Tigers a 31-30 lead at the break.

There were five lead changes in the opening two minutes of the second half before UT mounted a six-point run to lead 41-36 by the 6:29 mark. Mizzou answered with a 6-0 run of its own, taking the lead at 43-42 off a Cunningham layup with just over two minutes remaining in the quarter. The teams traded buckets through the end of the period with Tennessee entering the final stanza down 49-48.

The Tigers led for the first five and a half minutes of the final frame before Davis knocked down a three to put UT up by one at 55-54. Davis again came up clutch, knocking down two free throws with 52 seconds to play to put the Lady Vols up 62-60. Levy got off a 3-pointer that would have given Missouri the lead with two seconds remaining, but it came up short and UT ran out the clock to win 62-60.
Cleaning The Glass
UT out-rebounded MU 41 to 30 and is averaging 45.0 rpg in SEC play while holding opponents to an average of 34.3 rpg. UT now has outworked 21 of 25 opponents on the glass this season, including 11 of 12 in SEC play.

Double-Double Davis
Sophomore Rennia Davis finished the day with 16 points and 11 rebounds at Missouri to record her eighth double-double of the season. She has now managed double-doubles in four of the last five games.

Westbrook Dishin'
Evina Westbrook had six assists at Missouri, moving her total of games with 5+ assists to 16 on the season.

Takin' Care Of The Ball
After the Lady Vols committed only 12 turnovers vs. Auburn on Thursday night, the Lady Vols recorded only 10 vs. Missouri, marking Tennessee's lowest totals in back-to-back games since recording eight vs. Alabama and nine vs. Dayton on March 2nd and March 18th, 2017.
Up Next For Tennessee Lady Vols
The Tennessee Lady Vols will remain on the road, traveling to Texas A&M for a 9:00pm ET (8:00pm CT) tilt on Thursday that will be televised by the SEC Network.