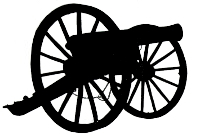 Clarksville, TN – On Saturday, May 4th, 2019, the Friends of Fort Defiance will host their annual March To The Past living history event at Fort Defiance in Clarksville from 10:00am to 3:00pm.
Live cannon demonstrations, 19th-century music performed by a Cumberland Winds ensemble, period reenactors, and numerous displays and presenters will all be part of this big event.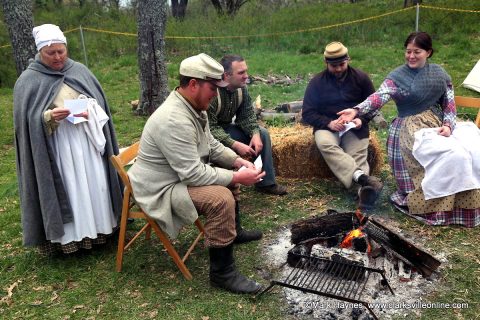 The public is invited to attend this free and exciting event. Period baked goods will be available for a donation.
Fort Defiance was constructed on a hilltop overlooking the confluence of the Cumberland River and Red River during the Civil War.
Today, the City of Clarksville maintains a visitor center, museum and interpretive walking trails on the site.
Fort Defiance Civil War Park and Interpretive Center is located at 120 Duncan Street in Clarksville Tennessee.
About Friends of Fort Defiance
Friends of Fort Defiance is a 501(c)(3) group of local community members interested in Clarksville's role in the Civil War. Our members are dedicated to preserving local history and educating the public about Clarksville during the Civil War by volunteering their time and talents in numerous such events. Friends of Fort Defiance meet at 6:30pm on the second Monday of every month at Pardue Memorial FWB Church, 1895 Memorial Drive, Clarksville, Tennessee.
About Fort Defiance
Fort Defiance, which overlooks the confluence of the Red and Cumberland Rivers, was a cornerstone of the Confederate defense of the area and an important part of the eventual Union occupation of Clarksville. In 1982, Judge and Mrs. Sam Boaz, donated the property to the City of Clarksville.
In 2008, the City secured a $2.2 million federal grant that was combined with local funding and the process of construction of the interpretive center and walking trails began. The more than 1,500-square-foot Center features exhibits about the local area and the fort during the Civil War.
Fort Defiance Interpretive Center is open Monday-Saturday, 10:00am to 4:00pm and Sunday, 1:00pm to 4:00pm during the Fall & Winter.
It is located at 120 Duncan Street, Clarksville, TN.
For more information, visit www.fortdefianceclarksville.com