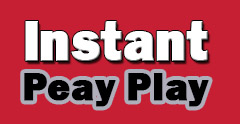 Clarksville, TN – With the Fourth of July holiday now in the rear-view mirror, the Austin Peay State University (APSU) football team is just over 50 days away from in 2019 season-opening kick-off and if the first released pre-season polls are correct the Governors will be facing a very challenging schedule in its first season under new head coach Mark Hudspeth.
Over the past few weeks, several magazines and websites, including HERO Sports, Athlon Sports and Lindy's Sports have released their respective preseason polls and if they are correct more than half are either ranked in the Top 25 or listed as teams to watch in 2019.
The Govs, who are coming off a 5-6 record in 2018 – including a 3-5 mark in Ohio Valley Conference play – will face four different teams that are ranked in at least one of the polls, with three being listed in a least two different polls.
To no surprise, five-time defending OVC champion Jacksonville State – who the Govs play at home at Fortera Stadium on September 28th — tops the list of opponents, ranking as high as fourth in Lindy's poll to seventh in Athlon's pre-season prediction poll.
Ranked among the Top 20 in two polls is Southeast Missouri (October 12th at Fortera Stadium) at 16 in Lindy's poll and 19 in Athlon's. The Redhawks are ranked just outside the Top 25 by Hero Sports.
The final OVC team ranked in the pre-season polls is Eastern Kentucky (November 2nd at Richmond, KY) coming in at 24 in Hero Sports poll and 25 in Lindy's poll. The Colonels are just outside the Top 25 in Athlon's poll.
But the Govs should be well tested heading into their conference schedule, with three of their four pre-OVC contests coming against teams ranked in — or just outside of — the pre-season polls, starting with its home matchup at Fortera Stadium on September 7th versus Central Arkansas, who is ranked 16th in Hero Sports poll.
Rounding out the teams just outside the Top 25 in the polls are Mercer (September 14th in Macon, GA) and East Tennessee (at Johnson City, TN).
So, if the Govs are to post their second winning season in three years, the Govs will have to withstand a stretch of five straight games — after their season opener (August 29th at Fortera Stadium) versus North Carolina State – against what at least in the pre-season polls are some of the best teams in the nation.