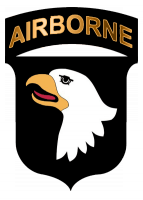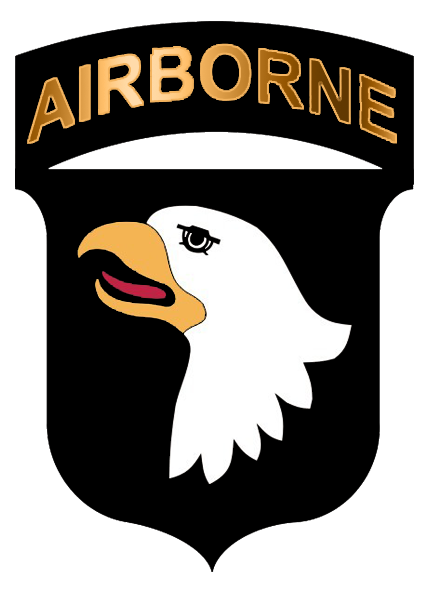 Fort Campbell, KY – On Thursday, July 11th, 2019, Col. Jeremy E. Bell accepted the garrison colors from Brenda Lee McCullough, director of Installation Management Command-Readiness during a change of command ceremony at Wilson Theater.
The symbolic ritual marks the end of Col. Joseph P. Kuchan's command and the beginning of Bell's tenure as garrison commander.
"It is indeed a privilege to be here with you as we salute an outstanding garrison commander and his Family for a job well done and celebrate the arrival of an equally outstanding Soldier who assumes the leadership of U.S. Army Garrison-Fort Campbell," McCullough said. "Command is one of the most awesome responsibilities one can experience."
As installations have become the Army's "strategic readiness platforms required to expedite the warfighter and unit momentum" garrisons are facing the challenges of fiscal constraints, she said.
"Joe and the entire garrison team provided exceptional support to the former and current [division] commanders – Maj. Gen. Poppas and Maj. Gen. Winski," McCullough said. "Joe accomplished this while balancing the realities of a resource constrained environment."
She thanked Kuchan for his "commitment to the Soldiers, civilians, Families and retirees of Fort Campbell" during his two years in command.
Like Kuchan, Bell is a proven leader, McCullough said.
"He is ideally suited to lead the Fort Campbell team in supporting the priorities and requirements set by the senior commander, Maj. Gen. [Brian E.] Winski, and the IMCOM priorities set by Lt. Gen. [Bradley A.] Becker," she said.
Bell returns to Fort Campbell after a short two-year absence while servicing as the executive officer to the commanding general, U.S. Army John F. Kennedy Special Warfare Center and School (Special Operations Center of Excellence) at Fort Bragg, North Carolina.
He was commander of 1st Battalion, 5th Special Forces Group (Airborne) from 2015 to 2017, during which Bell deployed in support of Operation Inherent Resolve.
"Coming back to Fort Campbell is an absolute blessing," Bell said. "In a lot of ways it feels like I am coming home, I just left here two years ago. I have always felt a connection to this community both inside the gates and out. So coming back only reinforces the importance of that bond between Fort Campbell and the communities that surround it. I look forward to building upon that already strong foundation."
Before the change of command ceremony, Kuchan was presented the Legion of Merit by Maj. Gen. Brian E. Winski, commanding general of the 101st Airborne Division and Fort Campbell.
The Legion of Merit, one of the military's most prestigious decorations, is awarded for exceptionally meritorious conduct in the performance of outstanding services and achievements.
"Joe made exceptional improvements in all of the fundamental training and infrastructure on post," Winski said. "He lead us through the housing focus in February and March, and maintained high levels of confidence with our residents and got lights shined on areas that needed it and got visibility at the right levels."
In addition to leading Fort Campbell through the Department of Defense's housing crisis, McCullough pointed out a few more accomplishments.
"Colonel Kuchan played a critical role and was a driving force behind many successes Fort Campbell enjoyed over the last two years," she said. "He flawlessly lead the medium city of Fort Campbell installation focused on meeting the needs of Soldiers and Family members."
McCullough said Kuchan is considered to be a "leader of change." The culture he established "allowed the fire chief to create a novel approach to training moving away from traditional compliance-based training and shifting to capabilities-based training using the Army training model as a guide. The readiness director has exported this approach to IMCOM headquarters and the Department of the Army."
This initiative alone saves the Army over $12 million each year, she said.
Additionally, Kuchan's personal involvement has established partnerships that provide better services for Soldiers and Families at less cost to the government. He lead the charge in establishment of the Fort Campbell Career Center and Campus consolidating all on-post employment services under one roof, and the "Campbell Strong workforce alliance [that] received a $7.7 million federal grant to assist Soldiers and military spouses to find employment," McCullough said.
During his remarks, Kuchan thanked the Fort Campbell civilian workforce "who are selfless servants of our government" for supporting Soldiers and their Families. He added that the garrison could not accomplish what it does without the support of the surrounding communities and their leaders.
As he moves on, like all Soldiers do, Kuchan said "the good news is that these communities will remain here they are solid in their support and our workforce will remain and will continue to provide the same level of service.
And Jeremy you get to work with a fantastic workforce and a welcoming community doing rewarding work that really touches each part of Fort Campbell every day. I think you and Karen are absolutely going to love it. Good luck. Air Assault. Guardian 6 out."
His next assignment will take Kuchan to the United States European Command in Stuttgart, Germany.