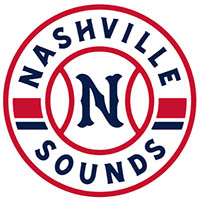 Nashville, TN – The Nashville Sounds fall Thursday night 8-5 to the El Paso Chihuahuas in the series finale. Eli White led the way for the Sounds offense with three hits.
A solo home run by Estaban Quiroz in the second inning was the first run of the game for El Paso. They scored two more runs in the third inning when Ty France hit a two-run single to make the score 3-0, Chihuahuas.
Three runs in the bottom of the fourth by Nashville tied the game up. Andy Ibanez led the inning off with a home run, his 13th of the season. Eli White hit a double that scored Nick Solak and White scored on an RBI single by Patrick Wisdom to tie the game at 3.
«Read the rest of this article»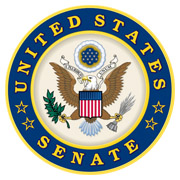 Washington, D.C. – On Tuesday, July 30th, 2019, Senators Marsha Blackburn (R-Tenn.) and Jon Tester (D-Mont.), unveiled bipartisan legislation to improve the information technology (IT) system at the Department of Veterans Affairs (VA).
The Department of Veterans Affairs IT Reform Act holds the VA accountable by increasing transparency into proposed and current IT spending on critical programs for veterans. The bill also ensures that veterans receive timely health care and benefits by requiring the VA to institute a number of outstanding Government Accountability Office (GAO) recommendations related to planning, management and operation of its Office of Information Technology (OIT).
«Read the rest of this article»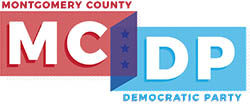 Montgomery County, TN – The Montgomery County Democratic Party invites the community to hear prominent political figures discuss key issues on relevant topics affecting our state and country.
Panel participants will be U.S. Senate Candidate James Mackler, Justin Kanew of The Tennessee Holler, and State Representatives Jason Hodges (Clarksville), Darren Jernigan (Nashville), and London Lamar (Memphis).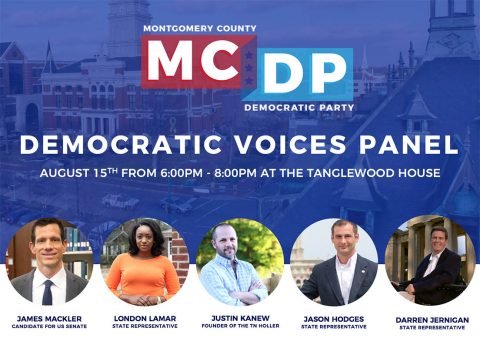 «Read the rest of this article»

Clarksville, TN – Clarksville Police are asking for the public's assistance to identify a man that robbed a store at the 2300 block of Wilma Rudolph Boulevard on July 28th, 2019 around 1:00am.
The man entered the store, wearing a black bandanna to partially cover his face, pointed a silver handgun at the clerk, and demanded money. After the money was put into a bag, the suspect fled on foot and headed south along Wilma Rudolph Boulevard.
«Read the rest of this article»

Clarksville, TN – In case you haven't heard, we're young, very young. According to a recent study by SmartAsset.com analyzing where millennials (people between 20 and 34) are moving, Clarksville ranks ninth in the nation.
Clarksville is also the only Tennessee representative in the top 10. Of the total 9,740 millennials who moved into Clarksville-Montgomery County in 2017, most of them – 7,773 people – came from outside of Tennessee.
«Read the rest of this article»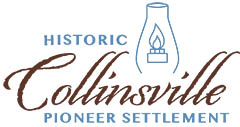 Clarksville, TN – On Saturday, October 5th, 2019, Historic Collinsville Pioneer Settlement is hosting a one-day Artisan Fair from 10:00am to 2:00pm as part of Tennessee Craft Week (October 4th-13th).
Artists and craftspeople are invited to bring a table to show and sell their work. They are looking for artists and craftspeople who work with jewelry, pottery, fabric, metal, photography, paints, wood—any material that showcases artistic and hand-crafted products.
«Read the rest of this article»

Clarksville, TN – The Clarksville Police Department reminds everyone that a new school year is about to begin, so it is time to put our thinking caps back on and pay attention to school zones, added pedestrian traffic, and those big yellow buses transporting the children.
Law enforcement will be out in full force to ensure motorists are following the rules of the road in school zones and along the bus route paths.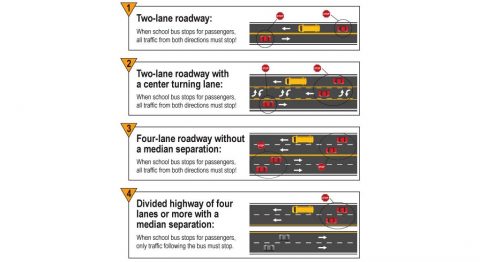 «Read the rest of this article»

Clarksville, TN – Clarksville Police say that on Wednesday, July 31st, 2019, around 8:47pm, in the area of Tiny Town Road around Peachers Mill Road (in front of Hardee's), a 47 year old female from Clarksville was attempting to cross Tiny Town Road.
She was struck in the roadway by a white Dodge Durango driven by a 32 year woman. The Dodge Durango was traveling east at the time of the crash.
«Read the rest of this article»
Clarksville, TN – Clarksville Online will be bringing your pets from different rescue organizations that are in need of a good home in Clarksville-Montgomery County and surrounding areas. This weeks pets are for the week of August 1st, 2019.
Dogs and cats of all ages, breeds and sizes are available through area animal rescues and shelters, as well as opportunities to help homeless animals through foster programs, donations and help with fundraisers and other family-friendly activities.
Contact a rescue near you to learn more.
«Read the rest of this article»

Clarksville, TN – This November, during the Austin Peay State University (APSU) 2019 Homecoming celebration, the University will honor six distinguished individuals with this year's APSU Alumni Awards.
The 2019 honorees are Outstanding Service Award recipients Dee Boaz and Shan Smith ('78); Outstanding Young Alumni Award recipients Catie Clinard ('11) and Bryan Johnson ('04); and Outstanding Alumni Award recipients Khandra Smalley ('05) and Richard Bibb ('65).
«Read the rest of this article»