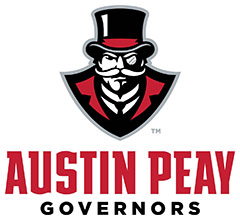 Nashville, TN – Austin Peay State University (APSU) president Dr. Alisa White and head volleyball coach Taylor Mott were guest speakers at Wednesday's professional development coordinated by the Ohio Valley Conference and part of the Nashville Sports Council's Women in Sports Initiative.
The event, titled "Learn, Grow, Lead. A Day of Professional Development for Women in Sports" featured some of the top women leaders in Tennessee. Joining White and Mott as speakers during the event were Joan Cronan, former director of women's athletics at Tennessee; Dr. M. Dianne Murphy, a senior partner at The Pictor Group; and Rita P. Mitchell, author of Own Your Phenomenal Self.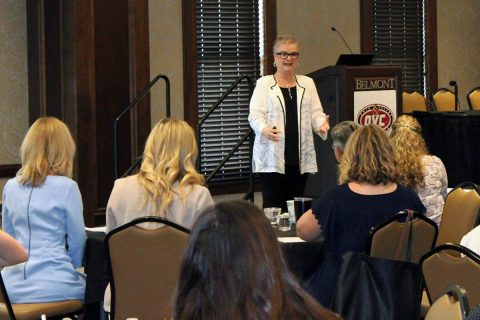 White presented a program titled Presidential Expectations, which outlined to the participants how she developed her leadership style, which has helped APSU become the fastest-growing four-year university in Tennessee.
Mott then was a member of a panel that explored the lessons the panelists had learned while developing their leadership styles.
"I was honored they asked me to be a part of this event," said Mott. "I was able to offer my unique perspective on building leadership since I have had to learn those skills while always being a head coach. I didn't rise through the ranks as an assistant; I was a player and then a head coach. The greatest lesson I've learned and that I passed on to the women in attendance is that they shouldn't be afraid to ask for help and advice."
The Women in Sports Initiative is a legacy of the 2014 NCAA Women's Final Four held in Nashville. This week's event was one of many held by the Nashville Sports Council since hosting the Women's Final Four. The NSC has been able to promote inspiring female athletes through its Cooper Steel Speakers Series, Game of the Week social media outreach, and special events such as the Women in Soccer panels.