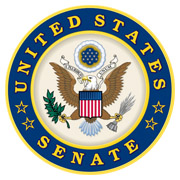 Washington, D.C. – Washington's spending habit is counterproductive. Common sense tells us, don't treat taxpayer dollars like Monopoly money, and that's why on Thursday, I voted against bloated, inefficient and wasteful federal spending.
Tennesseans rightly worry that the closure of rural hospitals will leave them without access to health care. My Rural Health Agenda comes directly at the request of small town mayors and community leaders, and fills gaps left by hospital closures. It ensures quality care is accessible closer to home for rural Tennesseans by targeting areas that need improvement.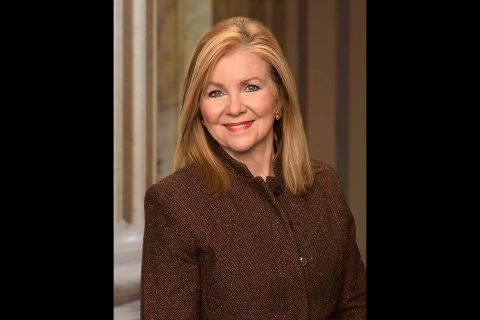 Strengthening Our Alliance with South Korea
Tennesseans can be counted on to answer the call to serve in our nation's military. It is why I serve on the Armed Services Committee and stay in close contact with Pentagon leadership on issues that are important to our troops. At Tuesday's Armed Services hearing, I asked for an update on our relationship and joint exercises with South Korea.
Cherishing Our Great State
On Wednesday, I spoke on the Senate floor about what makes Tennessee a great place to live. One thing is for certain: the best thing about Tennessee is the people who live here.
Safeguarding The Sanctity of Life
I joined Chairman Roger Wicker (R-MS) this week to fight for the sanctity of life by supporting the Patients First Act. The legislation will ban the spending of taxpayer money on embryonic stem cell research and focus dollars on alternatives, including adult stem cells.
Bringing Veterans Care Into The 21st Century
We have to bring our veterans' care into the 21st century. This week, Senator Jon Tester (D-MT) and I demanded that the Department of Veterans Affairs improve its management of information technology projects and investments.
Safeguarding Your Privacy
On Monday, I joined Fox News host Neil Cavuto to discuss how I'm working to protect your data privacy and security. It doesn't require 20/20 hindsight to determine that Facebook should have considered payments in Russian rubles for political advertisements to be a huge red flag.
Washington has a spending problem, not a revenue problem. Congress' funding process is broken and needs reform. Ahead of Thursday's budget vote, I discussed with Maria Bartiromo on Fox Business why I was voting against the budget deal.
Raising The Bar: Confirming Judges
It was a busy week working to fill the bench! At the Senate Judiciary Committee, we held our twelfth hearing on President Trump's judicial nominees. Continuing to confirm well-qualified judicial nominees is a priority for Tennesseans–a priority I am happy to fight for with my colleagues.
Tennessee vs. Tennessee
It was all fun and games at the Crockett Cup, Tennessee's annual Senatorial softball game, which has been a tradition since Senators Fred Thompson and Bill Frist served together in 1995. Senator Alexander's team won this year's matchup, but Team Blackburn is already working on next year's strategy!
Helping Students Achieve
It was great to meet with Dr. Michael Torrence, President of Motlow State Community College. He told me about the emerging industries and new technology his students are studying. Thanks for stopping by!
Tennessee Tuesday
Tuesdays bring a touch of Tennessee sunshine and UT apparel to Washington. Senator Alexander and I always enjoy welcoming folks to the Capitol.
Stay In Touch
As a reminder, you can reach any of my six offices in Tennessee to share a concern or request assistance with a federal agency. The phone number for my Washington D.C. office is 202.224.3344, the same number previously used by Senators Bob Corker and Bill Frist.
Be sure to follow my work on behalf of Tennesseans on social media:
Facebook: facebook.com/marshablackburn
Twitter: @MarshaBlackburn
Instagram: @MarshaBlackburn
My Best,

Marsha