Clarksville, TN – The leaves are changing colors (more from a lack of rain than a shift in the season), and as they quietly fall across Austin Peay State University, only a few squirrels and feral cats can be heard scampering through them. That's because it's Austin Peay State University's Fall Break, October 14th-15th. Neither the Clarksville Campus nor Fort Campbell Center will have classes those two days.
To see Austin Peay State University's academic calendar, click here.
Veterans Reconnect Conference
On October 14th-15th, the University is bringing together academic leaders from across Tennessee and providing them with resources and training for supporting military-affiliated students during a special two-day Veteran's Reconnect Conference. In July, the Tennessee Higher Education Commission (THEC) awarded Austin Peay State University a $100,000 grant to host "Bridging the Gaps: Tennessee Institutions Leading the Change for Military/Veteran Transition," in the University's Morgan University Center.
The event's speakers include Mike Krause, THEC executive director, and Medal of Honor recipients Gary Beikirch and Bennie Adkins.
The conference is not open to the public.
FAM Fest 2019
On Tuesday, October 15th, Austin Peay State University's Adult, Nontraditional, and Transfer Student Center (ANTS) will host its inaugural fall family event – FAM Fest. The celebration will be from noon-3:00pm in the Foy Fitness and Recreation Center, and it will feature inflatables, games, prizes and a lunch. Contact the ANTS Center at for more information.
Fall Etiquette Dinner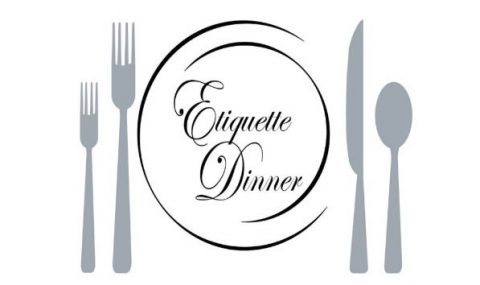 On Thursday, October 17th, the GovsLEAD program of Student Life & Engagement will present the annual Fall Etiquette Dinner. This event is a free student event featuring a three-course formal meal and presentation by etiquette expert, Margaret Ann Pritchard. Seats are limited. Interested students must apply to attend on PeayLink.
During the dinner, Pritchard will teach students how to eat, drink and properly conduct themselves at a formal meal.
APSU Soccer versus Morehead State
Austin Peay State University's soccer team rallied from behind last week to defeat Jacksonville State in the final minute of overtime. The team will next take on Morehead State at 5:00pm on Friday, October 18th, at APSU's Morgan Brothers Soccer Field.
For more campus events, click www.apsu.edu/events-calendar
Sections
Education
Topics
APSU, APSU Fort Campbell Center, APSU Foy Fitness and Recreation Center, APSU Morgan Brothers Soccer Field, APSU Morgan University Center, APSU Soccer, APSU Women's Soccer, Austin Peay State University, Clarksville, Clarksville TN, Fall Break, games, Grant, inflatables, Jacksonville State, Morehead State, Tennessee, THEC