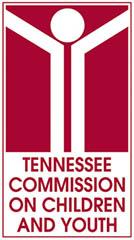 Nashville, TN – The differing challenges faced by Tennessee's urban and rural counties, as well as those that are shared, are explored in KIDS COUNT: The State of the Child in Tennessee.
This report, produced by the Tennessee Commission on Children and Youth, the Annie E. Casey Foundation Tennessee KIDS COUNT® partner, is released in conjunction with county profiles for all 95 Tennessee counties. The profiles include substantial county-level data and county ranks in important areas affecting child development: economic well-being, education, health and family, and community.
The profiles also list county measures on 38 indicators.
"The inauguration of a new governor always brings with it a change in priorities and a new way of looking at old problems," said TCCY Executive Director Richard Kennedy. "Tennessee Governor Lee has put a focus on some of the state's most economically-challenged rural counties, and TCCY has disaggregated as much data as possible by rural status in the report to help identify policy priorities for those areas."
The counties ranked in the top 10 are Williamson County, Sumner County, Wilson County, Overton County, Washington County, Montgomery County, Blount County, Rutherford County and Smith County. The most challenged are Hardeman County, Lake County, Union County, Shelby County, Hancock County, Haywood County, Madison County, Clay County, Cocke County and Davidson County.
Individual county ranks, especially those for counties with fewer residents may vary greatly from last year as small changes in some measures used to determine the rates, such as child deaths, may have an outsize effect.
The report includes critical data on Tennessee children and families, what is helping them thrive and some of the biggest challenges they face. Data are organized into issue areas, with visually appealing, easy-to-understand formats. Many issue areas include questions for policymakers and elected officials to consider as they make decisions affecting our children's lives and the future of our state.
"We know that Tennessee's future prosperity depends on the investments we make today in our greatest asset," said Kennedy, "the parents, workers, teachers and leaders of tomorrow – our children."
As the Annie E. Casey Foundation's KIDS COUNT partner in Tennessee, TCCY supports data-driven advocacy for policies and programs that improve outcomes for Tennessee children and families. The report highlights several indicators that are available on the KIDS COUNT data center and encourages readers to explore the wealth of information available there on Tennessee children and families and how we compare to the nation.
KIDS COUNT: State of the Child in Tennessee is available online at https://www.tn.gov/content/tn/tccy/kc/tccy-kcsoc19.html or from a TCCY regional coordinator. County Profiles are available at https://www.tn.gov/content/tn/tccy/kc/tccy-kcsoc/county-profiles.html.