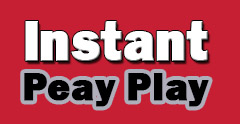 Clarksville, TN – With a homecoming victory in their pocket after defeating then Oho Valley Conference leader Tennessee Martin, the Austin Peay State University (APSU) football team needs to remain focused, as they still have some work to do if they are to claim their first OVC regular season championship since 1977.
The Governors, who were ranked 24th nationally before Saturday's win versus UT Martin, are 7-3 overall this season and are tied for the lead in the OVC, along with Southeast Missouri, with a 5-1 mark, but hold the regular-season tiebreaker versus SEMO with a 28-24 victory over the Redhawks back on October 12th at Fortera Stadium.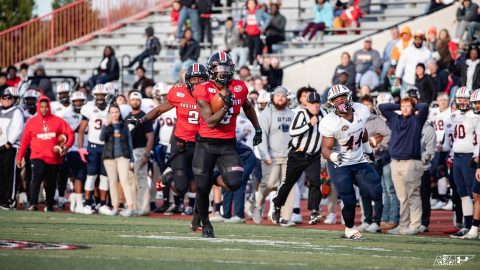 Now leading the conference and holding the tiebreaker over any other OVC program that could tie the Governors for the OVC regular-season championship, Austin Peay has its destiny squarely in its own hands with two weeks left in the regular season and two opponents that are playing out the season with nothing to play for but pride and a chance to ruin the Govs title chances.
But the Govs can't take either team for granted, with the first being longtime rival Murray State on November 16th — on the road — and a season-ending home game on Nov. 23rd versus Eastern Illinois.
Murray State enters the matchup versus the Govs with a 4-6 overall record this season and a 2-4 mark in OVC play after dropping their third straight game just over a week ago to Tennessee Tech, 17-7.
But the Racers had this past weekend off, with their open date, so they should be as rested, healed up and game planned ready against the Govs as you could be at this time of the season along with this being a big rivalry game where records can be thrown out and the fact that Murray State has nothing to lose and would love to be the ones that knocked the Govs out of contention for the OVC title.
And finally, even Eastern Illinois – who is in the midst their worst season since 1977 – at 1-9 overall and 1-5 in OVC play will be dangerous having picked up its first win of the year this past Saturday with a 49-38 victory at Tennessee State, who by the way is the only conference team to hand the Governors a defeat in conference play this season.
So, the Governors are where they want to be heading into the final two weeks of the regular season, but they can't overlook their final two opponents and expect to just walk out on the field and get the victories. Both Murray State and Eastern Illinois will hit the Govs with everything they have, and they need to be ready if they are to lift the OVC Championship Trophy for the first time since 1977 and earn a program first NCAA Playoff berth.