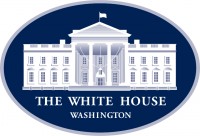 Washington, D.C. – Earlier this year, the Donald Trump Administration sounded the alarm to Congress about an emerging security and humanitarian crisis on our southern border.
The President repeatedly asked Congress "to act to fix the loopholes in our broken immigration system, and close the gaps driving this crisis," Acting Commissioner of U.S. Customs and Border Protection Mark Morgan said in a briefing at the White House today.
"Unfortunately, not a single piece of meaningful legislation has been brought forward," he continued. "And as a result, this country stood by and watched as the crisis worsened, as we reached our peak in May of over 140,000 apprehensions in a single month."
Fortunately, while Congress did nothing, President Donald Trump took action.
It paid off: Acting Commissioner Morgan announced today a 14 percent reduction in border apprehensions in October—making for 5 consecutive months of decline. With just over 42,000 apprehensions in total last month, America has seen a 70 percent decline since May, when the crisis reached its worst point.
"Through continued engagement with the government of Mexico and the Northern Triangle countries, we have initiated a network of initiatives, policies, and of regulations to stem the flow of the migration," Morgan said. "Together, we are approaching this as the regional crisis that it is, and we have seen incredible success."
But that doesn't mean the crisis is solved, Morgan warned. "While we made great progress, I want to remind the American people that there still remains a humanitarian crisis at our southern border, and, importantly, a national security crisis along our southwest border as well."
Daily border apprehensions continue at an unsustainable rate. At its peak in May, they numbered more than 5,000 a day. But even now, American border officials are seeing rates of more than 1,000 per day, stretching the resources of our agents too thin.
For context, as former Obama Homeland Security Secretary Jeh Johnson said earlier this year, "A thousand apprehensions a day is a bad day."
America couldn't afford to wait for Washington's career politicians to respond to the crisis earlier this year. Fortunately, this President believes in action, not empty promises. If and when necessary, he will continue to find real solutions to our nation's toughest problems, including illegal immigration.
Still, our country will never find a long-term fix through the actions of the Executive Branch alone. Congress needs to step up and do its job—sooner rather than later.
Read today's full briefing by Acting CBP Commissioner Mark Morgan.