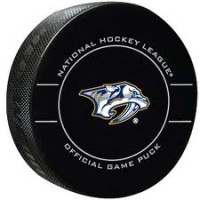 Nashville, TN – The Nashville Predators are desperately needing wins, but tonight wouldn't be that night as the Tampa Bay Lightning came to town and beat the Predators in over-time, 3-2.
The Predators are just outside the discussion of play-off hockey and need to start collecting points, but in this "big boy" hockey game tonight, (as described by NBCSN) it was not to be.
All was not lost though as the Predators managed to pick up a point as the two teams were tied through regulation.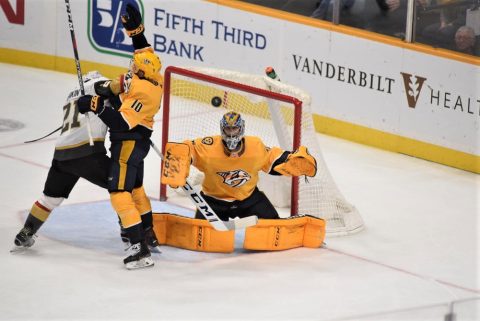 Victor Hedman put Tampa Bay on the board first at 7:46 of the opening frame as he rifled a slap shot on net that deflected off of Craig Smith of Nashville and into the net past Pekka Rinne for the early 1-0 lead.
Callie Jarnkrok tied the contest at 6:44 of the second period and fired a wrist shot past Andrei Vasilevskiy in net for Tampa Bay and the game was tied, 1-1.
Ondrej Palat came right back for the Lightning and fired the one-timer from the slot to give the Lightning the lead, 2-1.
Kyle Turris, who has been scratched for most of November, made his return tonight and brought the game even at 9:51 of the final frame, taking a pass from Mattias Ekholm, and buried the one-timer for a power play goal and the game was tied at 2-2.
In the overtime period, Nashville had one shot on goal, but Tampa Bay pressed the issue, and Nikita Kucherov slipped the puck past Rinne for the win. Pekka Rinne had played an unbelievable game all night, keeping Nashville within striking distance, stopping 28 of 31 shots on goal.
Ryan Johansen was slapped with a game misconduct for an elbow to the head and was sent off at 9:10 of the second period. The play was controversial and head coach Peter Laviolette was livid on the Nashville bench.
Nashville returns to action on Saturday night when the New Jersey Devils visit Bridgestone Arena. Puck drops at 7:00pm.