#19 Tennessee (7-1) vs. #13 Memphis (8-1)
Saturday, December 14th, 2019 | 2:05pm CT
Knoxville, TN | Thompson-Boling Arena | TV: ESPN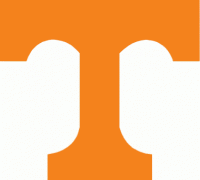 Knoxville, TN – The 19th-ranked Tennessee basketball team returns from its nine-day break to take on the 13th-ranked Memphis Tigers on Saturday afternoon inside Thompson-Boling Arena. Tipoff is set for 2:00pm CT on ESPN.
Saturday's game will be televised on ESPN and is viewable online via WatchESPN and on any mobile device through the ESPN app. Fans can log on to WatchESPN at espn.com/watch. Bob Wischusen, Dick Vitale and Kris Budden have the call.
Fans can also listen live on their local Vol Network affiliate to hear Bob Kesling and Bert Bertlekamp describing the action.
Saturday's contest is sold out, but tickets can still be purchased through Tennessee's exclusive resale partner, Vivid Seats.
Last time out, the Vols took care of business in a 72-43 victory over Florida A&M last Wednesday night. Freshman Olivier Nkamhoua was key for UT, recording his first career double-double, tallying 11 points and and a game-high 13 rebounds, both of which were season-highs.
Freshman Josiah-Jordan James was also impressive as he broke into double-digits for the first time this season, scoring 10 points while knocking down all four of his attempts from the foul line. Junior John Fulkerson also stood out, continuing his fantastic start to the year as he led the Vols in scoring with 15 points.
Saturday's game against Memphis will be the 27th meeting between the programs and the second matchup in the series' current three-game contract. The Vols hold a 15-11 edge in the series. This will be just the second matchup during which both schools will be ranked inside the AP top 25.
A Tennessee victory would give head coach Rick Barnes his 700th career coaching victory and would leave him just four wins shy of 100 victories during his tenure at UT. A Big Orange win would also extend the nation's longest active home win streak to 32 games.
Up next, the Vols will travel north to Ohio to take on the Cincinnati Bearcats next Wednesday at Fifth Third Arena. Tipoff is slated for 6:00pm CT on ESPN2.
The Series
Tennessee leads its all-time series with Memphis 15-11, dating to 1969.
The teams have met 11 times in Knoxville, with the Vols holding a 7-4 edge.
The Vols are 45-39 all-time against current members of the American Athletic Conference.
Rick Barnes owns a 3-1 record vs. Memphis and a 21-18 record against current members of the AAC.
A Win Would
Be Rick Barnes' 700th career head coaching victory.
Give the Volunteers their 32nd consecutive home win; it is the longest active home win streak in Division I.
Give Tennessee a 3-0 record against ranked teams this season.
Give Tennessee a 55-15 record as a ranked team (AP rankings) during the Barnes era.
Extend UT's win streak over in-state opponents to nine games.
UT Vols Storylines
381 miles of Interstate 40 separate these in-state foes.
This is just the second meeting in the series in which both teams are ranked in the AP top 25.
More than 20 NBA scouts have been credentialed for Saturday's game.
Saturday's game completes the home-and-home portion of this series' current three-game contract. The Vols and Tigers are slated to meet next season in Nashville at Bridgestone Arena.
Tennessee's 1979 SEC Tournament championship team will be honored during halftime Saturday.
Tennessee is coming off a nine-day break between games, as fall semester final exams took place this week. Vols junior Jalen Johnson will take part in Friday's commencement and receive his degree in Communication Studies.
This is the first of back-to-back games against AAC opponents for the Vols. Tennessee plays at Cincinnati on Wednesday.
Layup Lines
Tennessee is ranked No. 19 in this week's AP poll and is tied with Memphis for No. 17 in the current coaches poll.
In the Vols' last game, Tennessee true freshmen accounted for 28 points and 24 rebounds.
Tennessee leads the SEC in scoring defense (55.9 ppg) and blocks per game (6.0 bpg, 13th nationally).
Per KenPom.com, the Vols are ranked 16th nationally in adjusted defensive efficiency.
Lamonte Turner leads the SEC and ranks fifth in the country with 7.6 assists per game.
Josiah-Jordan James leads the Vols and ranks 11th in the SEC with 6.8 rebounds per game. He is the top-rebounding freshman in the league.
John Fulkerson is shooting a team-best .692 from the field (36 of 52) while averaging a career-best 11.4 points per game. He ranks third in the SEC with a "true shooting percentage" of .697.
About the Memphis Tigers
The 13th-ranked Tigers currently sit at 8-1 with their only loss coming to Oregon at a neutral site. Memphis is riding a six-game win streak and is off to its best nine-game start since it began the 2010-11 season with the same record.
The Tigers have been led by freshmen forwards Precious Achiuwa and D.J. Jeffries who rank first and second for the Tigers in points, rebounds and blocks. The duo has been solid for Memphis during the absence of classmate James Wiseman.
Achiuwa, Jeffries and Wiseman are three of the seven-man contingent of four- and five-star talents who have already made an impact for the Tigers in this young 2019-20 campaign.
This group of freshmen looks to replace the impact of point guard Jeremiah Martin who led the AAC in scoring last season (19.3 ppg) while also leading the Tigers in assists (4.4 apg), steals (2.2 spg) and minutes (34.3 mpg).
Guard Alex Lomax has also been key for the Tigers coming off the bench. In nine games as a reserve, Lomax is averaging 9.1 points, a team-leading 4.5 assists and 3.6 rebounds per game while also making his impact felt on the defensive end, averaging 1.4 steals per contest.
Memphis' blue and gray colors were chosen in an effort to show unity in a nation that was still recovering from the Civil War. The student body thought that by picking the colors of the North and the South, the school would show a togetherness among all students.
Tom (Tigers of Memphis) III, Memphis' mascot, is one of two live Tiger mascots among NCAA Division I schools. LSU's Mike the Tiger is the other.
Tennessee Vols vs. Memphis
A double-double by Admiral Schofield fueled No. 3 Tennessee to a tough, 102-92 win over in-state rival Memphis on the road in FedEx Forum on December 15th, 2018.
Schofield finished with 29 points on 8-of-12 shooting to go along with 11 rebounds, while helping the Vols' eclipse the 100-point margin for the first time since they scored 103 against Appalachian State on November 15th, 2016.
Four other players chipped in double-digit scoring performances. Grant Williams had 19 points, five assists and four rebounds, while Jordan Bone dropped 17 points behind 11-of-12 shooting from the charity stripe. Jordan Bowden finished with 12 points, and Kyle Alexander just missed a double-double with 10 points, nine rebounds and four blocks.
It was a physical game from start to finish, with a total of 57 fouls called on both teams. The Vols were able to capitalize at the stripe, knocking down 39 of their 46 attempts. The last time UT made 30 free throws in a game was last season vs. Auburn (1/2/18), when the Big Orange made exactly 30. In the second half alone, Tennessee was 25-of-29 from the line.
The second half was a high-scoring affair for both teams. The Vols scored 52 points, which is the most they've put up in a half this season. The Tigers, meanwhile, went off for 57 points.
Despite Memphis refusing to go quietly, the game was never closer than seven points during the entire period. The Tigers' Kyvon Davenport posted an impressive performance with 31 points and 11 rebounds. At one point in the second half, he scored 18 consecutive points for the Tigers to keep Memphis in the game.
UT's Vols History vs. Penny Hardaway
During his two-year collegiate career at Memphis (then Memphis State), Penny Hardaway averaged 20.0 points, 7.7 rebounds and 5.9 assists per game.
He starred for the Tigers during the 1991-92 and 1992-93 seasons. Memphis State faced Tennessee in each of those years, with the coach Wade Houston's Volunteers defeating Penny's Tigers both times.
On December 14th, 1991, Tennessee edged the Tigers, 65-64, at the Great American Pyramid. Allan Houston scored 16 of his game-high 24 points in the second half and sank two free throws with two seconds left to lift UT to victory. Hardaway finished with 21 point and 10 boards.
On December 6th, 1992, Tennessee upset eighth-ranked Memphis State, 70-59, at Thompson-Boling Arena in Knoxville. Allan Houston led the Vols with 20 points and became UT's second all-time leading scorer during the victory (he became No. 1 during the next game, vs. Syracuse). Hardaway led the way for the Tigers with 15 points, 11 rebounds and eight assists.
Last season, with Hardaway in the role of Tigers head coach, Tennessee traveled to Memphis and posted a 102-92 victory at FedEx Forum.
Recent Vols-Tigers Clashes Memorable
Will Barton scored 17 first-half points to propel No. 8 Memphis to a 10-point halftime lead at the 2011 Maui Invitational, but Tennessee rode forward Jeronne Maymon in the second half to force overtime, and the Vols eventually fell in double overtime by a score 99-97 on November 22nd, 2011. Maymon drew national attention with his gutsy 32-point, 20-rebound performance. He grabbed nine offensive rebounds, shot 8-of-15 from the floor and was 16-for-17 at the free-throw line.
On January 5th, 2011, the Volunteers had their highest point total ever in the Memphis series when they defeated the 21st-ranked Tigers 104-84 (first time in the series either team exceeded 100 points). It was also the most points allowed by the Tigers in a regulation game since the 1987-88 season (112-104 loss to Virginia Tech on March 5th, 1988).
UT's win over Memphis at the FedEx Forum on December 31st, 2009, snapped a 23-game home win streak for the Tigers.
When the Tigers and Vols met in Memphis on February 1st, 2008, they were ranked Nos. 1 and 2, respectively, in the national polls. In what was the most-watched college basketball game in ESPN history (5.28 million viewers), Tennessee toppled Memphis 66-62 to earn the program's first-ever No. 1 ranking.
UT Vols Successful On The In-State Circuit
Tennessee has won its last eight games against in-state opponents and is 15-4 vs. in-state foes under coach Rick Barnes.
Those 15 wins include triumphs over Chattanooga, ETSU (twice), Lipscomb (twice), Memphis, Tennessee State, Tennessee Tech (twice) and Vanderbilt (six times).
Nation's Longest Home Win Streak
Tennessee is riding a 31-game home win streak that is the longest active streak among Division I teams.
The streak dates to the 2017-18 season. The Vols won their final eight games at Thompson-Boling Arena that year before going 18-0 at home last season.
Tennessee's last loss in Knoxville was a 94-84 loss to Auburn on January 2nd, 2018.
The program record for consecutive home wins is 37 (2006-09). The current streak is the third-longest in UT history. The Vols have also authored a home win streaks of 33 games (1966-68).
Barnes Closing In On 700th Career Coaching Win
Rick Barnes is one win shy of logging his 700th career victory as a college head coach.
With 699 Division I wins to his credit, he ranks seventh among active head coaches. He would become the 22nd head coach ever to log 700 Division I wins.
He is five victories away from recording his 100th win at Tennessee.
Windicators
Tennessee under Rick Barnes is 43-4 when holding its opponent below a .390 field-goal percentage.
Tennessee under Rick Barnes is 42-3 when it takes a double-digit lead into halftime.
The Vols are 15-1 during John Fulkerson's career when he grabs five or more rebounds.
Tennessee is 7-1 during Lamonte Turner's career when he makes four or more 3-pointers.
The Vols are 6-1 during Yves Pons' career when he scores 10 or more points.