#23/24 Tennessee (11-3 | 1-1 SEC) at Ole Miss (7-8 | 0-2 SEC)
Thursday, January 9th, 2020 | 7:00pm CT (8:00pm ET)
Oxford, MS | The Pavilion at Ole Miss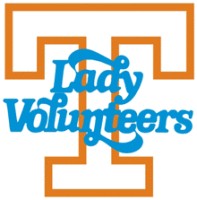 Knoxville, TN – No. 23/24 Tennessee Lady Vols basketball (11-3, 1-1 SEC) plays its second straight game on the road, as it travels to Oxford, Mississippi, to face the Rebels (7-8, 0-2 SEC) in a 7:00pm CT (8:00pm ET) contest on Thursday at The Pavilion at Ole Miss.
This will mark the 55th meeting between these programs, with the Lady Vols leading the all-time series by a 46-8 advantage. The game is being billed as a "Red Out," and the home team will join the spirit and wear red uniforms. The Lady Vols will wear their home whites.
Tennessee stands at 1-1 after opening the SEC slate with a 77-66 home win over Missouri on January 2nd and then dropping a hard-fought, 80-76 decision at No. 13/13 Kentucky on Sunday afternoon.
UT's only losses are to (then) No. 1/1 Stanford, Texas and No. 13/13 Kentucky. The Lady Vols defeated Notre Dame, which was ranked #15/14 when the teams played in November.
Ole Miss is coming off a 79-35 defeat at the hands of No. 10/12 Texas A&M on Monday night in College Station. The Rebels, who started the season 5-2, have dropped two in a row and six of their last eight contests. The other Ole Miss loss in Southeastern Conference play came at home vs. Georgia, but it was a competitive battle that ended with the Bulldogs prevailing, 58-51.
Following Thursday night's match-up, Tennessee has a Sunday home matinee vs. Georgia (12:00pm CT/SEC Network). The Rebels, meanwhile, head to Baton Rouge, LA, for a 2:00pm CT contest on Sunday at LSU on SECN+.
Broadcast Information
Thursday night's game will be streamed on SECN+ with Seth Austin (PxP) and Lindsay Roy (Analyst) handling the call..
The contest also can be heard on Lady Vol Network radio stations and by audio stream, with Mickey Dearstone calling the action for the 21st season.
A link to the live audio stream can be found on each game's Hoops Central page or the Lady Vol schedule on UTSports.com.
For a list of Lady Vol Network affiliates, please click on the Fans tab at the top of UTSports.com, select Vol Network and then click on Vol Network Affiliates in the black bar at the top of the page.
Air time for games on the Lady Vol Radio Network generally occurs 30 minutes prior to tip-off.
SECN+ games are online broadcasts and are available only on WatchESPN via computers, smartphones and tablets.
All of the games included in the ESPN package (ESPN, ESPN2, ESPNU) and the SEC Network will be available through WatchESPN, accessible online at WatchESPN.com, on smartphones and tablets via the WatchESPN app, and streamed on televisions through Amazon Fire TV, Apple TV, Chromecast, Roku, Xbox 360 or Xbox One to fans who receive their video subscription from an affiliated provider.
Recapping Our Last Game
Rennia Davis turned in a 27-point performance, but it wasn't enough to pull off the upset bid over No. 13/13 Kentucky as the No. 22/23 Lady Vols fell in Memorial Gymnasium in Lexington on Sunday, 80-76.
Also in double figures for Tennessee (11-3, 1-1 SEC) were sophomore Rae Burrell, who finished with 16 points and six rebounds, and freshman Jordan Horston, who posted 13 points and a career-high nine assists.
Notes From The Last Game
Big Time Blocking: UT blocked 12 shots against Kentucky, tying for fourth in Lady Vol single-game records. Freshman Tamari Key fueled that effort, recording five blocked shots on the day. The team also managed 12 blocks against Notre Dame earlier this season.
The Davis Factor: Rennia Davis led Tennessee with a 27-point performance against Kentucky, marking the 23rd time she has led UT in scoring. It was her third game of the season with 20 or more points and the 10th of her career. She is now tied for 15th in all-time 20+ point performances by Lady Vols.
Horston Heating Up: Freshman Jordan Horston narrowly missed a double-double against UK, posting 13 points and a career-high nine assists. She has now scored in double figures in four straight contests and in five of the last six. If the season ended today, her 4.8 apg. would rank second all-time among Lady Vol freshmen.
Burrell's Ballin': Sophomore Rae Burrell set a new SEC high of 16 points against Kentucky, marking the third time in the last four contests she has scored 10 or more points. She is now the team's second-leading scorer, averaging 10.9 points per game.
Strong At The Free Throw Line: The Lady Vols hit their second-most free throws and knocked them down at the second-highest percentage all season vs. Kentucky. Tennessee finished the day 17 of 21 at the charity stripe for 81 percent. The team had entered the contest shooting 61.9 percent for the year.
Tennessee Lady Vols, Statistically Speaking
UT ranks in the top 10 nationally in eight statistical categories, including No. 1 in rebound margin (15.8); No. 2 in blocked shots (96), defensive rebounds per game (33.6), field goal percentage defense (30.7)and rebounds per game (50.79); No. 3 in blocked shots per game (6.9) and rebounds (711); and No. 6 in offensive rebounds per game (17.1).
UT is tops in the SEC in eight categories, including assists (248), assists per game (17.7), defensive rebounds per game (33.6), field goal percentage defense (30.7), offensive rebounds per game (17.1), rebound margin (15.8), rebounds (711) and rebounds per game (50.79).
Individually, Jazmine Massengill ranks ninth in the nation in assist-to-turnover ratio and No. 1 in the SEC at 2.19 to 1.
UT-Ole Miss Series Notes
UT enters the 55th meeting in the series with a 46-8 edge, including a a 20-4 mark in Oxford, a 21-2 record in games played in Knoxville and a 5-2 slate at neutral sites.
Tennessee has won 30 of the last 31 meetings with Ole Miss, with the only setback in that sequence coming in Oxford, 67-62, on January 12th, 2017.
This will mark the 53rd meeting in which at least one of the teams has been ranked in either the AP or USA Today Coaches Poll.
The Big Orange had been unable to reach 70 points in six of its last seven trips to Oxford until rolling up 81 in last season's victory at The Pavilion at Ole Miss.
The Lady Vols have won 18 straight over the Rebels in Knoxville, with the last Ole Miss victory (69-65) coming on January 31st, 1987, in Stokely Athletics Center.
Tennessee junior Rennia Davis has played well against Ole Miss in two games, averaging 15.5 ppg. and 7.0 rebounds vs. the Rebels.
UT Head Coach Kellie Harper is 1-0 vs. Ole Miss as a head coach. Harper took Missouri State to Oxford on November 19th, 2015, and came away with a 91-78 victory over the (then) Matt Insell-coached Rebels.
Harper was 6-1 vs. Ole Miss during her playing days at Tennessee from 1995-99.
About the Ole Miss Rebels
The Rebels returned one starter and four total letterwinners from last season's squad that went 9-22 overall and 3-13 in the SEC (12th).
Ole Miss was projected to finish 13th in both the 2019-20 preseason SEC coaches and media polls.
Second-year head coach Yolett McPhee-McCuin is in the midst of a rebuild in Oxford and planted seeds for the future with a 2020 signing class that ranks No. 13 in the nation, per espnW HoopGurlz.
Ole Miss is led by 5-8 redshirt junior guard Deja Cage, a transfer from DePaul, who averages 13.2 ppg., and junior college transfer Valerie Nesbitt, a 5-8 guard who is tallying 11.3 ppg.
Recapping Their Last Game
Ole Miss fell on the road at No. 10/12 Texas A&M, 79-35, at Reed Arena on Monday night.
The Aggies (14-1, 2-0 SEC) led wire-to-wire, using an 11-0 run to separate in the first quarter.
The Rebels (7-8, 0-2 SEC) were able to hold national player of the year candidate Chennedy Carter (13 points, eight assists, six rebounds, two blocks) to single-digit scoring until the opening minutes of the fourth quarter, but Texas A&M received other great outings from Ciera Johnson (17 points, three rebounds, two assists), Shambria Washington (12 points, three rebounds, three assists), N'Dea Jones (10 points, 13 rebounds, six steals, two assists) and Aaliyah Wilson (10 points, two rebounds, one assist) while shooting 55.7 percent from the floor.
Deja Cage led Ole Miss with 15 points.
Last Time UT Lady Vols Met Ole Miss
The Lady Vols closed out the 2018-19 regular season with a commanding victory over Ole Miss, winning 81-56 on 51.8-percent shooting last March 3rd at the Pavilion at Ole Miss.
Tennessee (18-11, 7-9 SEC) was led in scoring by Meme Jackson, who hit five threes in route to 20 points while tying her season high of six assists. Rennia Davis and Cheridene Green also were in double figures for UT with 13 and 11, respectively.
The Rebels (9-21, 3-14 SEC) were led in scoring by redshirt senior Crystal Allen, who fired in 30 points. Freshman Gabby Crawford also was in double digits for UM with 16 points and nine rebounds.
UT poured in 43 points in the first half against Ole Miss, the most first-half points Tennessee had scored against an SEC opponent since tallying 43 vs. Arkansas on January 4th, 2018.
UT went 8-of-14 from the three-point arc against Ole Miss for a 3-point field goal percentage of 57.1, marking their best percentage from behind the arc all season and their highest total of made treys in SEC play.