Tennessee (17-5 | 7-2 SEC) vs. Mississippi State (20-3 | 8-1 SEC)
Wednesday, February 6th, 2020 | 5:32pm CT
Knoxville, TN | Thompson-Boling Arena | TV: SEC Network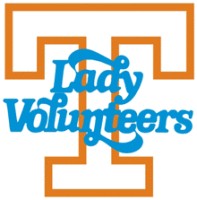 Knoxville, TN – No. 23/25 Tennessee Lady Vols basketball will play its second straight top-10 opponent, as No. 8/8 Mississippi State comes to Knoxville for a 5:32pm CT encounter on Thursday at Thompson-Boling Arena.
This will mark the 44th meeting in a series that began in 1986, with Tennessee leading 37-6. The Lady Vols will try to snap a three-game losing streak to the Bulldogs as well as a three-game home court skid to MSU.
Thursday's match-up will offer a tussle between the SEC's second-place team, Mississippi State, and the Lady Vols, who stand alone in third place a game ahead of Arkansas, Kentucky, LSU and Texas A&M.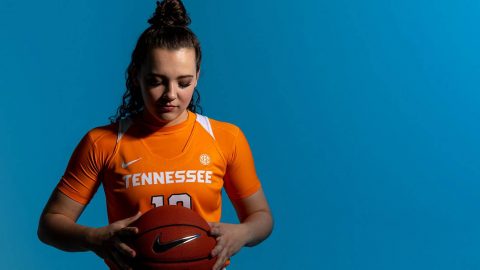 The battle with the Bulldogs marks the only home game for Tennessee in a four-game stretch that included trips to Vanderbilt and No. 1/2 South Carolina as well as an upcoming journey to #RV/RV LSU on February 13th.
The Lady Vols do enjoy their only off date this weekend before heading to Baton Rouge next week.
Broadcast Information
Thursday's game will be televised by the SEC Network with Courtney Lyle (PxP), Carolyn Peck (Analyst) and LVFL Andraya Carter (Reporter) handling the call.
The contest also can be heard on Lady Vol Network radio stations and by audio stream, with Mickey Dearstone calling the action for the 21st season and Bobby Rader serving as the studio host.
A link to the live audio stream can be found on each game's Hoops Central page or the Lady Vol schedule on UTSports.com.
For a list of Lady Vol Network affiliates, please click on the Fans tab at the top of UTSports.com, select Vol Network and then click on Vol Network Affiliates in the black bar at the top of the page.
Air time for games on the Lady Vol Radio Network generally occurs 30 minutes prior to tip-off.
SECN+ games are online broadcasts and are available only on WatchESPN via computers, smartphones and tablets.
All of the games included in the ESPN package (ESPN, ESPN2, ESPNU) and the SEC Network will be available through WatchESPN, accessible online at WatchESPN.com, on smartphones and tablets via the WatchESPN app, and streamed on televisions through Amazon Fire TV, Apple TV, Chromecast, Roku, Xbox 360 or Xbox One to fans who receive their video subscription from an affiliated provider.
Game Promotions/Information
Gates open at 4:30pm CT on Thursday. Tickets start at just $5.00. Purchase yours today at AllVols.com.
There is free parking & shuttle service available from UT's Ag Campus. Shuttles begin two hours prior to tipoff.
Join the Tennessee Lady Vols basketball team for the fourth annual StrongHer TogetHer event! The $15.00 package includes one ticket to the Lady Vols vs. Mississippi State game, a StrongHer TogetHer t-shirt, a $5.00 concession voucher for the game, a Definite Dozen puzzle and access to a pregame event at the Women's Basketball Hall of Fame, which includes an autograph session with different female student-athletes.
Rolla Bolla will provide halftime entertainment.
Want to be the Jr.Vol of the Game? Sign up for the Jr.Vol Club today and get the chance to see yourself on the video board. Members also receive free Jr.Vol swag, tickets to games for all sports and exclusive Jr.Vol events.
Come High-Five the Lady Vols. Kids 12 & younger can pick up a wristband at the Fan HQ table on the concourse to participate in the pregame High-Five Tunnel. Wristbands are limited. To purchase discounted group tickets and reserve wristbands for your team, call 865-946-7000.
You can be a part of the Lady Vols' electric introductions. Make sure to download our light show app courtesy of Coca Cola. The "Hoops Hype" app is available free of charge from the Apple Store or the Google Play Store.
The Road Leading Up To This
Tennessee enters Thursday having won six of its last eight games and nine of its last 12.
UT had won six straight SEC contests before falling on Sunday at No. 1/2 South Carolina, 69-48. UT is now 3-2 in league road contests.
Rennia Davis is averaging 23.3 points per game over her last three, shooting 46.9 percent (23-49) from the field and 95.5 (21-22) at the charity stripe.
Jazmine Massengill is averaging 9.0 ppg. and shooting 60.0 percent over the last three games.
Mississippi State comes to Knoxville on the heels of a 67-53 home triumph over Georgia on Monday night at Humphrey Coliseum.
The Bulldogs have won four in a row and 12 of 13 since dropping back-to-back decisions to No. 3/3 Stanford and West Virginia on November 30th and December 8th, respectively.
MSU suffered its only conference loss at No. 1/2 South Carolina on January 20th, 81-79.
Where Do We Go From Here
Tennessee is in the midst of a four-game swing where it plays three of four away from home.
After hosting Mississippi State, though, the Lady Vols do have an open date on February 9th before the trip to Baton Rouge on February 13th.
UT also is in the middle of a grueling run that includes playing at #3/5 UConn on January 23rd, vs. #RV/RV LSU on January 26th, at Vanderbilt on January 30th, at #1/2 South Carolina on February 2nd, vs. No. 8/8 Mississippi State on February 6th, at #RV/RV LSU on February 13th, vs. #16/16 Texas A&M on February 16th and at #25/RV Arkansas on February 20th.
Mississippi State returns to Starkville and will play host to Texas A&M on Sunday.
Lest We Forget
The Tennessee Lady Vols are 17-5 overall, 7-2 in the SEC, third in the SEC standings and ranked No. 23/25 nationally.
Tennessee did not begin the season in either the AP or USA TODAY Coaches polls.
UT was picked sixth by the media and seventh by the coaches in the 2019 SEC Preseason Polls.
The Lady Vols returned only two starters and six total letterwinners from last season's squad.
Six of UT's 12 players this season had never played in this program before.
All 12 (now 11) active players had never played for first-year head coach Kellie Harper before.
AFTER all of the preseason picks were made, one of UT's two returning starters, Zaay Green, was lost for the season after two games due to a torn ACL.
With Green's season-ending injury, Tennessee has lost five of its top six players from a year ago.
Recapping Our Last Contest
The No. 22/22 Tennessee Lady Vols basketball team couldn't overcome the high-powered offense of No. 1/2 South Carolina, falling 69-48 in Colonial Life Arena on Sunday afternoon.
Tennessee (17-5, 7-2 SEC) was led by junior Rennia Davis, who posted a double-double with 18 points and 10 rebounds. Freshman Tamari Key blocked a career-high nine shots to set a new Lady Vol freshman single-game record.
Zia Cooke led USC (21-1, 8-1 SEC) with 20 points. Destanni Henderson and Aliyah Boston were also in double figures, finishing with 12 and 10, respectively.
Notes From USC Game
Serious Shot Swatting: Freshman Tamari Key blocked a career-high nine shots against USC, a figure that places her at second among UT's single-game leaders (Kelley Cain holds the record with 12) and sets the single-game record among freshmen. She broke the previous mark of seven set by Cain and Candace Parker. Key's season total now stands at 70, which is good for seventh place on UT's all-time single-season list after only 22 games.
Double-Double Davis: With 18 points and 10 rebounds against USC, junior
Rennia Davis
recorded her eighth double-double of the season and the 26th of her career. She ranks 11th all-time in career double-doubles among Lady Vols.
Put Kasi On The Line: Junior Kasiyahna Kushkituah went four of four from the free-throw line on Sunday. She has now hit 14 of 16 free throws in SEC play for an 87.5 percentage. That's an increase of nearly 40 percent over her career tally of .478. UT finished 11 of 12 from the free throw line for 91.7 percent, marking its second-best day of the season.
Defense A Bright Spot: USC entered the game averaging 88.8 ppg. and shooting 49.3 percent in conference games. Tennessee held the Gamecocks to just 69 points on 37.7 percent shooting on the day. UT also limited South Carolina to 30 points in the paint after it entered averaging 44.5 per contest.
UT-MSU Series Notes
This marks the 44th meeting between the Tennessee Lady Vols and Mississippi State, with UT possessing a 37-6 record in the series.
Tennessee won the first 36 games in the series, dropped three straight to the Bulldogs and then won one in Starkville before dropping the last three contests.
UT is 16-2 vs. MSU in Knoxville, 17-2 vs. in Starkville and 4-2 at neutral sites.
State has a 1-0 record in overtime games between these programs, winning a 65-63 affair in Starkville on January 29th, 2016.
UT and MSU have met six times in the SEC Tournament, with the Lady Vols owning a 4-2 record.
Including this game, MSU has been the higher ranked team in the past eight games, entering this one with a 6-1 edge over UT.
This will mark Kellie Harper's first meeting with Mississippi State as a head coach.
Harper was 5-0 as a Lady Vol player vs. MSU from 1995-96 to 1998-99
Tennessee's last victory over the Bulldogs came when unranked UT triumphed on #3/2 MSU's 2017 senior day, 82-64, with Jaime Nared registering a career-high 30 points to lead the Big Orange siege.
Tennessee suffered its first-ever loss to the Bulldogs on January 28th, 2016, when #13/13 MSU came from 12-down in the fourth quarter to force OT and defeat the #19/23 Tennessee Lady Vols in Starkville, 65-63.
In the 2012 matchup in Starkville, won by Tennessee, 57-41, UT scored its (then) fewest points in the series, while State posted its second-lowest total.
About the Mississippi State Bulldogs
The Bulldogs returned three starters and seven total letterwinners from last season's squad that finished 33-3 overall and 15-1 in the SEC en route to SEC regular season and tournament titles and an NCAA Elite Eight showing.
MSU, which was picked third in the 2019 preseason coaches and media polls, is led by the trio of Jordan Danberry (13.6 ppg.), Rickea Jackson (13.5 ppg.) and Jessika Carter (13.4 ppg., 9.2 rpg.).
Recapping MSU's Last Game
Behind another career night from Rickea Jackson, eighth-ranked Mississippi State cruised to a 67-53 victory against Georgia Monday night to cap its three-game home stretch at Humphrey Coliseum.
Jackson posted her second-consecutive game with 20 points, going off for a career-best 24 on 8-of-16 shooting to go along with two rebounds, two blocks, two steals and an assist. The performance marked her fourth 20-point effort during SEC play, surpassing Victoria Vivians for the most by a freshman Bulldog under Vic Schaefer.
Jessika Carter had another solid performance, notching her eighth double-double of the season behind 15 points and 11 boards.
Last Time Tennessee Lady Vols Played Mississippi State

The Tennessee Lady Vols led by six after the first quarter but couldn't hold on against a top-seeded Mississippi State team that shot 61.5 percent in the second half, falling in the quarterfinals of the SEC Tournament, 83-68, on March 8th, 2019.
Sophomore Rennia Davis tallied 16 points and eight rebounds for the Lady Vols, and senior Meme Jackson was also in double figures with 13 points on 5-of-9 shooting.
The No. 5/5 Bulldogs (28-2) were led by a trio of seniors with Anriel Howard pouring in 26 points, Jazzmun Holmes finishing with 16 and Teaira McCowan turning in a double-double with 17 points and 13 rebounds.
Last Time Tennessee Played In Knoxville
Mercedes Russell recorded 16 points on 7-for-9 shooting, but No. 6/7 Tennessee was unable to overcome a 13-point halftime deficit in a 71-52 loss to No. 3/3 Mississippi State on January 21st, 2018, at Thompson-Boling Arena.
Russell showed off her range against MSU, scoring 10 of her 16 points off jumpers. In the first half, she was a perfect 6-of-6 from the floor. Over the last three games Russell had a field goal percentage of .760.
Jaime Nared added 12 points for the Lady Vols (16-3, 4-2 SEC), while Victoria Vivians led the Bulldogs (20-0, 6-0 SEC) with 24 points and nine rebounds. Teaira McCowan chipped in 12 points and 18 boards for MSU.