Topic: Christians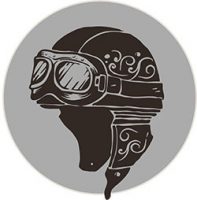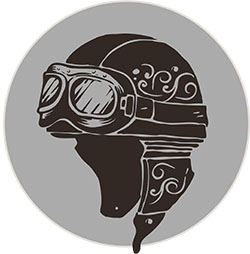 Clarksville, TN – It's only fitting that on the day that millions of Christians celebrate their faith and the sacrifice that was made for them for all eternity, I share the story of Bald Knob Cross. You can read the history at the link I've provided.
I was made aware of this magnificent structure from one of my followers of this blog. Just another reason I LOVE the people I meet on this bike.
While I have ridden the Ozarks, in both Missouri and Arkansas, I've never been to Alto Pass Illinois, or this magnificent structure. Here's the video.
The Christian Motorcycle Association sponsors their annual "Blessing of the Bikes" here each year, drawing thousands of bikers from all over the country. This years event is April 29th.
«Read the rest of this article»
Editor's note: This article is from our motorcycle blog, Dodging the Roadkill at www.clarksvillemotorcycle.com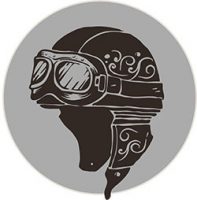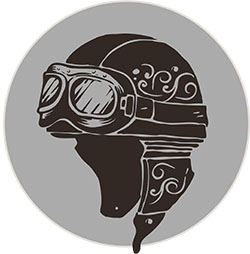 Clarksville, TN – I had an amazing night last night. I went to a crawfish boil, sponsored by one of the local Motorcycle Clubs. The Subdued Few sponsored an open house and it was open to "anyone and everyone."
Let me give you the back story.
If you've been following my journey here, (and I appreciate that you do), I wrote a series of articles on "Biker Gangs." If you didn't read the stories, they're here, here, and here. I would recommend that you read them first before you continue with this article.
«Read the rest of this article»
Clarksville, TN – It's finally here: opening weekend for Fifty Shades of Grey, "the hotly anticipated film adaptation of the bestselling book that has become a global phenomenon" (Fandango).
I confess that I didn't want to write this post, but as opening weekend crept closer and closer, it became more and more obvious that a lot of the folks who will be standing in line to see this film are Christians. And I can't keep silent about that. Therefore, this post is for believers (and not just women; according to MovieTickets.com, 80 percent of Valentine's Day tickets are being purchased by couples).
«Read the rest of this article»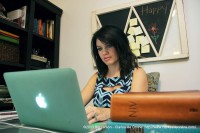 Clarksville, TN – I should have been unremarkable, a nobody, but because of God, I am a servant in His Kingdom daily.
When I was asked to speak at a ladies conference a couple of months ago, I was honored. I was asked to discuss my life before and after Christ. unlike many Christians who became followers at an early age, I was very much an adult when I became a follower. The issue for the conference became, what do I talk about? Where do I begin? «Read the rest of this article»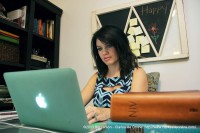 Clarksville, TN – When I was a social worker years ago, I was very eager to help people. I would see them struggling to pay bills, or to have gas money to get around. I hated watching people struggle to make ends meet. It kept me up some nights.
My primary role was to help them (usually young single mothers) with parenting skills and to teach them prenatal, infant and child development. Another part of my job was to help them with their budgeting. «Read the rest of this article»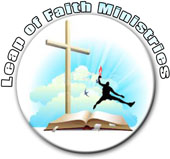 Clarksville, TN – "The joy of the Lord is your strength" (Nehemiah 8:10 NKJV) No wonder Jesus desired so strongly that His disciples understand that He had come, not just to buy their salvation through the cross, but also to provide them with His joy. Jesus told His disciples.
"You haven't done this before. Ask, using my name, and you will receive, and you will have abundant joy." (John 16:24 Living)
The joy of the Lord is ours for the asking. Jesus prayed for us. "But now I come to You, and these things I speak in the world, that they may have My joy fulfilled in themselves." (John 17:13 NKJV) «Read the rest of this article»
Clarksville, TN – "This can all be yours if you give me your devotion," Satan said to Jesus (Mt. 4:8–9). Satan is still saying the same thing to us, but we must not think that worshiping him means a literal bowing at some pagan altar. It's far more subtle than that, but just as fatal to our spirits. In fact, partnering with Satan doesn't require any literal acknowledgement of Satan as lord; it requires only a submission to his will.
Our society is not only comfortable with gross immorality, we applaud it. Too often, believers applaud it as well. Many times, we've said, "Thy will be done" to the enemy by simply turning on the TV; it's as simple and unremarkable as that. «Read the rest of this article»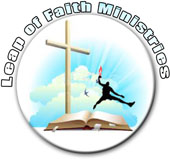 Clarksville, TN – Love is something we Christians talk a lot about. "God is love, Jesus loves you, I love you." But we sometimes fall short of really loving each other. Jesus said, "This is My commandment, that you love one another as I have loved you." (John 15:12 NKJV)
Love means more to us than anything else in the world. We were created to love God and to love one another. When we don't love or feel loved, fearful things happen to us. We become hurt, resentful, afraid of each other, hateful, and guilt ridden. These are all a result of lack of love. A love that accepts, approves of, and believes in others, is patient and kind, never selfish or envious, never proud or seeking its own reward or way. It doesn't hold grudges and doesn't get upset when it must suffer wrong. Such a love endures without weakening in all circumstances. «Read the rest of this article»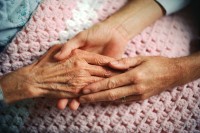 I hear a lot of talk about what Christians should do, what they are not doing enough of, and how they should behave. Even non-believers expect "more" from Christians. First of all, let me say, this is not a contest. People of all faiths do good works.
As Christians, we know that it is faith, not good works that offers us salvation. But we also know that we have a spiritual responsibility to help widows, orphans, prisoners, the poor, and the sick (among others).
Here's the catch though: Christians can be very, very humble! When I first began my walk in Christ, I would thank the pastors and other church staff and would get a lackluster response (or so I felt). «Read the rest of this article»
Twenty-five years ago, when Pat Robertson and other radio and televangelists first spoke of the United States becoming a Christian nation that would build a global Christian empire, it was hard to take such hyperbolic rhetoric seriously. Today, such language no longer sounds like hyperbole but poses, instead, a very real threat to our freedom and our way of life. In American Fascists, Chris Hedges, veteran journalist and author of the National Book Award finalist War Is a Force That Gives Us Meaning, challenges the Christian Right's religious legitimacy and argues that at its core it is a mass movement fueled by unbridled nationalism and a hatred for the open society.
https://www.youtube.com/watch?v=p-fbcy1tRoA
The above Interview with author Chris Hedgeson appeared on the Canadian Broadcast Corporation's program "THE HOUR"
«Read the rest of this article»