Topic: Dan Cramer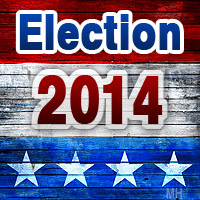 Clarksville, TN – Across Tennessee yesterday, the voters went to the polls to select their representatives for a variety of Federal, State, and Local offices. In Montgomery County voters cast ballots for the Tennessee Governor, U.S. Senator, a Congressman , three Tennessee House seats, the Clarksville City Mayor, and half of the city council seats. Voters also cast ballots on 4 seperate Amendments to the Tennessee Constitution, and a local referendum on allowing retail food stores to offer sell wine in Clarksville; all were approved. Voter turnout was exceptionally low with just 8.09% of the voters choosing to cast ballots in Montgomery county.
In a hard-fought race to become the next Mayor of the city of Clarksville, current Mayor Kim McMillan was reelected with 46.47% of the vote. Challengers Bill Summers and Jeff Burkart split 53.45% of the vote.
«Read the rest of this article»
Chalks endorsement of Blackburn up to a 'business decision'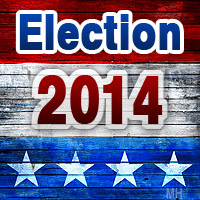 Clarksville, TN – Gannett's Nashville paper, the Tennessean, has endorsed the incumbent rather than retired Iraqi War veteran Dan Cramer, in the race for Tennessee's 7th congressional district. Cramer expressed amusement at the paper's choice but said he understands how supporting the presumed "safe bet" is a better business decision.
"I am always grateful and honored by any endorsement," Cramer said, "But one of the realities of politics is that not everyone will agree with you 100% of the time. In the case of the Tennessean's choice, I can see how their financial interests are better served by endorsing a presumed strong incumbent, but I think there are some interesting inconsistencies in their reasoning.
«Read the rest of this article»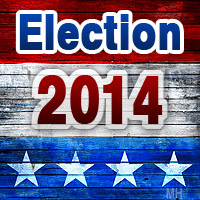 Clarksville, TN – Democratic nominee for Congress Dan Cramer and former Republican candidate Jacob Brimm have filed a complaint with the Office of Congressional Ethics against incumbent Rep. Marsha Blackburn, for actions surrounding her absence at a July debate in Bolivar, Tennessee.
The complaint alleges that Blackburn potentially misused the time of a staffer, Johnny Blakely, who was dispatched to attend the debate in Blackburn's stead. Blakely is a member of Blackburn's congressional staff, not her campaign staff, and if he was appearing at the Bolivar debate while being paid with taxpayer money, it could be considered a violation of the rules of the House of Representatives. «Read the rest of this article»
Live broadcast scheduled for October 7th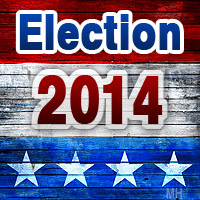 Franklin, TN – In the absence of a traditional candidate debate, local Democrats in Tennessee's 7th congressional district have taken matters into their own hands to organize a debate online for their candidates for US House, incumbent Republican Marsha Blackburn and Democratic challenger Dan Cramer.
Cramer, of Clarksville, previously reached out to Blackburn's office to schedule a traditional debate, but the incumbent refused. At a July debate in Bolivar, Tennessee, prior to the primary, Blackburn's campaign sent a proxy to appear in her stead. At the time, Blackburn cited her responsibilities in Washington as her reason for not participating.
«Read the rest of this article»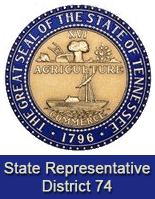 Clarksville, TN – Tennessee State representative John Tidwell has entered into a battle with Tennessee state troopers that unfairly ticketed motorcyclists while incorrectly citing a law that Tidwell authored.
A group of riders complained to Tidwell about a recent incident in which they were pulled over by a state trooper for allegedly not wearing Department of Transportation-approved helmets.
The trooper then made the riders wait on the shoulder of the interstate for 45 minutes, while a friend brought the appropriate helmets from Nashville.
«Read the rest of this article»
Sends letter to supporters asking for $150,000 to fund reelection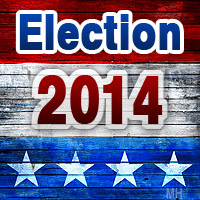 Clarksville, TN – Marsha Blackburn's campaign has refused to schedule a debate with her Democratic challenger, retired US Army veteran Dan Cramer, of Clarksville.
Cramer, the Democratic nominee who is running to unseat Blackburn in the US House of Representatives, received no response when he reached out to Blackburn's office last week by phone and mail.
«Read the rest of this article»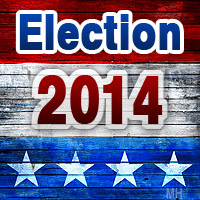 Nashville, TN – US Congressional candidate Dan Cramer, of Clarksville, received a vital endorsement from the AFL-CIO this week, earning the recommendation of the state's largest federation of labor unions.
The group decided Thursday that it would support Cramer in his bid for Tennessee's 7th district seat. Cramer's opponent in the race is incumbent Republican Marsha Blackburn.
«Read the rest of this article»
Brenda Radford Reelected Trustee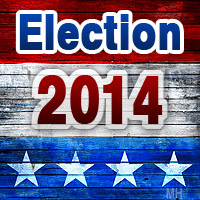 Montgomery County, TN – Clarksville-Montgomery County voting for the Tennessee State Primary and County general elections was light. Around 11,000 people early voted and on Election Day, Thursday, August 7th, only 8,105 came out to vote.
With 9480 votes, Jim Durrett was elected the new Montgomery County Mayor. Incumbent Carolyn Bowers had 7654 votes and Curt Mize came in at 2295.
In the highly contested Montgomery County Sheriff's race, John Fuson was elected with 11,020 votes. Tyler Barrett had 4,519 votes, with Bret Murray getting 1,809, while Dexter Mines had 1,612.
«Read the rest of this article»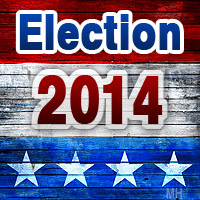 Cunningham, TN – Dan Cramer, candidate for the U.S. House of Representatives District 7, came to the 106th Annual Lone Oak Picnic held by the Central Civitan Club Saturday, July 27th, 2014 to talk to the crowd.
"My campaign is all about an America that works for working Americans. The economy, our culture, our society, our country is built by working Americans, said Cramer. "When they have a good life, good money, fair wages, opportunities for their families and children, that everything flows up hill and the whole country does better. That's my policy, that's what my legislation in congress will be all about."
«Read the rest of this article»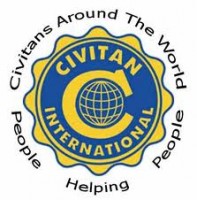 Cunningham, TN – The Central Civitan Club held the 106th Annual Lone Oak Picnic on Saturday, July 27th, 2014 at the Central Civitan Building located on Alonzo Place. The picnic started at 10:00am and continued until 3:00pm.
The Civitan Club prepared 4 whole hogs, 30 shoulders and 300 chicken halves for the event. There was also ice cream, coke products and water available. It is estimated that just over 500 people turned out Saturday.
«Read the rest of this article»