Topic: Mike Betts
Written by Brad Kirtley
Austin Peay Sports Information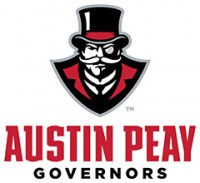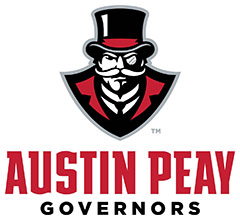 Clarksville, TN – One of the greatest Golf Governors in Austin Peay State University history plus a former football standout who returned to his alma mater to help guide the program to its only Ohio Valley Conference title were inducted into the APSU Athletics Hall of Fame, Saturday morning in a breakfast ceremony in the Dunn Center's Hall of Fame lobby.
In addition, a former superb basketball player from Austin Peay's small college era was enshrined as part of the Hall of Fame's Honors category.
«Read the rest of this article»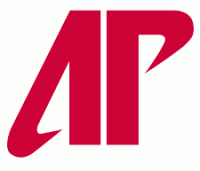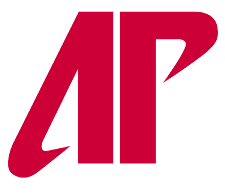 Clarksville, TN – Austin Peay State University will be "retiring" Governors Stadium, or at least as it is currently configured, at 2013 season's conclusion when the wrecking balls begin collapsing the home side of the 67-year-old facility to make way for a new construction, including suites, for the 2014 season.
To celebrate such retirement, Austin Peay's athletics department will honor the venerable facility by naming an All-Time Governors Stadium team.
«Read the rest of this article»
October 16th, 2010 • 6:00pm CDT • Clarksville, TN • Governors Stadium (10,000)

Clarksville, TN – Since rejoining the Ohio Valley Conference the Governors own a 2-1 record against Southeast Missouri. However, both wins came in Cape Girardeau, MO, including last season's 24-14 decision. Two seasons ago the Redhawks rallied from a 10-point second-half deficit to defeat the Governors, 33-30, in Governors Stadium, in the season finale.
Austin Peay enters the contest on a two-game losing streak. The Govs have endured no worse than a three-game losing streak in five of the last six seasons.
Southeast Missouri moved into the national rankings last week (now No. 18 in The Sports Network/Fathead.com poll and No. 20 in FCS Coaches Poll) for the first time since the 2003 season. SEMO comes to town with its longest winning streak (five games) since 1989. «Read the rest of this article»
October 9th, 2010 • 4:00pm CDT • Clarksville, TN • Governors Stadium (10,000)

Clarksville, TN – This will be Austin Peay's 66th homecoming–"Peay Paradise" the theme–with the Govs owning a 28-36-1 record in those events. After winning homecoming games in both 2007 and 2008, the Govs lost last season's homecoming encounter to Jacksonville State, 28-10. APSU has won just seven homecoming games in the past 23 years.
At 1-0 in the OVC, Austin Peay is seeking to start the league season 2-0 for the first time since 1977–the Govs' only OVC championship season.
This is both school's second game of the Sergeant York Trophy Series. The Govs are 1-0 this season, defeating Tennessee State, 26-23, September 18th, while Tennessee Tech is 0-1 after losing last Thursday, 27-24, to UT Martin. «Read the rest of this article»
September 25th, 2010 • 11:00am CDT
Madison, WI • Camp Randall Stadium (80,321)

Clarksville, TN – Wisconsin will be the first Big Ten opponent the Govs have played in University history. Saturday's game will see the Governors play their second Football Bowl Subdivision (FBS) team this season. The Govs, Football Championship Subdivision members of the Ohio Valley Conference, lost to Middle Tennessee, 56-33, September 11th. However, it will be the first time in school history the Govs will play a Bowl Championship Series (BCS) opponent.
This is the Governors' fifth season in its return to playing scholarship football and fourth back in the OVC. Following the 1996 season, Austin Peay elected to forego scholarship football for a non-scholarship era that lasted from 1997 to 2005.
The 11:00am start at Wisconsin will be the Governors first morning start since they played an 11:00am contest at Valparaiso, September 23rd, 2000, during the program's non-scholarship era. That was believed to be the first morning start in program history. «Read the rest of this article»


Terrence Holt, Austin Peay State University's senior All-America running back/kick return specialist, has been voted the Ohio Valley Conference Preseason Offensive Player of the Year.
That was announced Monday at the OVC Media Day in Nashville after a vote of the league's head coaches and sports information directors. Also announced Monday was the Governors were picked to finish in a seventh-place tie with Southeast Missouri with 38 points.
Jacksonville State (120 points/11 first-place votes), meanwhile, was voted the preseason favorite ahead of defending champion Eastern Illinois (114 points/4 first-place votes). Rounding out the predicted order of finish in third was Eastern Kentucky (102/1 first-place vote), Tennessee Tech (78 points/1 first-place vote), Tennessee State (70 points/ 1 first-place vote), UT Martin (59 points), Austin Peay and SEMO (38 points) and Murray State (29 points).
«Read the rest of this article»