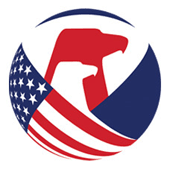 Washington, D.C. – Lighting Science Group is recalled their LED Light Bulbs because the bulbs can overheat during use, posing a fire hazard.

Consumers should stop using this product, which is being recalled voluntarily, unless otherwise instructed. It is illegal to resell or attempt to resell a recalled consumer product.

The 120-volt LED bulbs, sold as 6- 8- and 9-watt bulbs (equivalent to 40 or 50 watts), were marketed under the brand names Definity, EcoSmart, Sylvania and Westinghouse.

The model numbers A19, G25 and R20/PAR20 are found on the packaging and on the light-colored circular neck above the base of the bulb where the date code is also printed.

The date code reflects the week and year of manufacture; for example date code L4010 was produced during the 40th week of 2010. The date codes listed below may have the letters "CH " or "MX " at the end. For example, date code L4010 can also appear as L4010CH or L4010MX.
The date codes are
| | | | |
| --- | --- | --- | --- |
| L4010 | L4110 | L4210 | L4310 |
| L4410 | L4510 | L4610 | L4710 |
| L4810 | L4910 | L5010 | L5110 |
| L5210 | L0111 | L0211 | L0311 |
| L0411 | L0511 | L0611 | L0711 |
| L0811 | L0911 | L1011 | L1111 |
Manufacturer: Citizen Electronics and Lighting Science Group
Name of product: LED Light Bulbs
Hazard: The bulbs can overheat during use, posing a fire hazard.
Units: About 554,000
Incidents/Injuries: Lighting Science Group is aware of 68 incidents of product failures, eight of which were accompanied by visible smoke or fire conditions. The incidents include damage to light sockets, melted fixtures, burned rugs/carpet/ floors, damage to a circuit and to a lamp. There have been no reports of personal injuries.
Remedy: Consumers should immediately remove the bulbs from sockets and lamps and contact Light Science Group for replacement bulbs.
Consumer Contact: Lighting Science Group toll free at 855.574.2533 from 9:00am to 6:00pm ET Monday through Friday, or online at www.lsgc.com/recall
Sold at: Various retailers including hardware and lighting and electrical supply stores.
Importer: Lighting Science Group Corporation, of Satellite Beach, FL.
Manufactured in: China (with a small number of products having final assembly in Florida or Mexico)
The U.S. Consumer Product Safety Commission (CPSC) is still interested in receiving incident or injury reports that are either directly related to this product recall or involve a different hazard with the same product. Please tell us about your experience with the product on www.SaferProducts.gov
Consumer Product Safety Commission
CPSC is charged with protecting the public from unreasonable risks of injury or death associated with the use of the thousands of consumer products under the agency's jurisdiction. Deaths, injuries and property damage from consumer product incidents cost the nation more than $900 billion annually. CPSC is committed to protecting consumers and families from products that pose a fire, electrical, chemical or mechanical hazard. CPSC's work to ensure the safety of consumer products – such as toys, cribs, power tools, cigarette lighters and household chemicals – contributed to a decline in the rate of deaths and injuries associated with consumer products over the past 30 years.
Federal law bars any person from selling products subject to a publicly-announced voluntary recall by a manufacturer or a mandatory recall ordered by the Commission.
Sections
News
Topics
China, CPSC, Definity, EcoSmart, Fire Hazard, Florida, Light Bulbs, Lighting Science Group, Mexico, Recall, Satellite Beach FL, Sylvania, U.S. Consumer Product Safety Commission, washington d.c., Westinghouse