Special Weather Statement In Effect ... [Click here for more information]

Clarksville, TN – This month the Customs House unveiled Figuratively Speaking, its National Juried Exhibition. This is the first time the biennial show has taken on a theme.

Juror Ruth Crnkovich selected thirty-two pieces from over ninety-five entries.

She says of the collection "Defining successful portrait painting requires an amalgam of both subjective and objective criticism."

"On the surface, the first consideration in successful portrait making is the level of resemblance the images has to the sitter as portrayed in the artist's unique style," stated Crnkovich. "Portraits that emit or stir intrinsic feelings, thereby stirring emotive responses from the viewer, represents a higher level of success in the hierarchy of good art making."

"Finally, technically speaking, the composition, technique, level of craft, and overall presentation factor into the equation. The portraits in this exhibition successfully hit upon all of these points, albeit at varying levels and the artists should be commended for their competency," said Crnkovich.

The Best in Show went to Snippet #2, a ceramic piece by New York artist Marsha Mack. Marsha currently is a Graduate Teaching Assistant, at Syracuse University, Syracuse, New York. She was a Ceramics Area Lab Assistant at San Francisco State University.

She is Vice President of the Shaped Clay Society and a member of the National Council on Education for the Ceramic Arts.

The artists says of her work "In today's world where pop-up ads define pop culture and the most widely read texts are on cell phones, it sometimes seems that reality doesn't reach far beyond reality TV. With my sculptures I try to emphasize the psychology and the lived experience of the individual."

Second Place went to Nashville, Tennessee's Jessica Lewis, and Third to Lucas James of New Hampshire. Honorable Mentions were given to photographer Mitzi Cross and Victoria Goro-Rapaport.

Guests of the opening reception voted on the museum's People's Choice Award, which was given to Joseph Moniz for his oil painting Ritual.

Figuratively Speaking will be on exhibit through July 13th in the museum's Kimbrough Gallery.

Located at the corner of Second and Commerce Streets, the Customs House Museum is the second largest general interest museum in Tennessee.

For more information on above events contact Terri Jordan, Exhibits Curator, at 931.648.5780 or terri@customshousemuseum.org.
About the Customs House Museum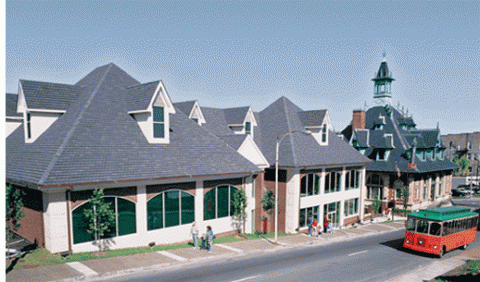 Located in the heart of historic downtown Clarksville, Tennessee, the Customs House Museum and Cultural Center is the State's second largest general museum.
With over 35,000 square feet of the region's best hands-on activities and special events…people of all ages agree – the Customs House Museum is well worth the stop!
The Explorer's Gallery is packed with fun, learning and fantasy in Aunt Alice's Attic, McGregor's Market and kitchen, and of course – the Bubble Cave! Finally, get "all aboard" to see our fantastic model trains. Our volunteer engineers "ride the rails" every Sunday afternoon from 1:00pm to 4:00pm.
Regular museum hours are 10:00am to 5:00pm Tuesday through Saturday, and 1:00pm to 5:00pm on Sundays. Adult admission is $7.00, Senior Citizens and College ID $5.00, Ages 6 to 18 $3.00, and under six years and Museum members are free.
The Customs House Museum is located at 200 South Second Street. For more information, call 931.648.5780 or visit their website at www.customshousemuseum.org
Sections
Arts and Leisure
Topics
Best in Show, Clarksville, Clarksville TN, Commerce Street, Customs House Museum, Customs House Museum and Cultural Center, Downtown Clarksville, Jessica Lewis, Joseph Moniz, juried exhibition, Kimbrough Gallery, Lucas James, Marsha Mack, Mitzi Cross, Nashville, Nashville TN, New Hampshire, New York, painting, People's Choice Award, Ruth Crnkovich, San Francisco State University, Second Street, Tennessee, Terri Jordan