Topic: Germany
Written by Corey Adams
APSU Sports Information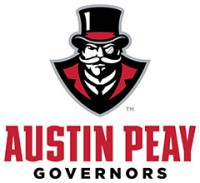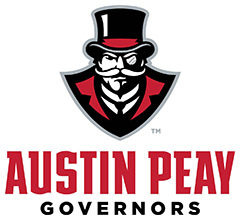 Clarksville, TN – On July 7th last summer, things were quiet here in the United States – just your typical Thursday afternoon. But overseas surrounding a diamond-shaped area in the streets of Geneva, Switzerland, it was a frenzy. It was the day France shocked the soccer world by advancing to the UEFA Euro 2016 final following a 2-0 upset over Germany.
Geneva borders France to the east side, and the locals celebrated the victory for hours, horns honking as each vehicle drove by the crowd of people. Among the gathering was an Austin Peay alum, standing in awe by the abnormality in front of him.
«Read the rest of this article»
Written by Laura Boyd
BACH Public Affairs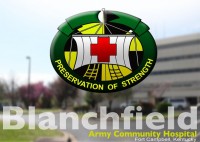 Fort Campbell, KY – A Fort Campbell Warrior Transition Battalion Soldier was one of 13 medics honored at nearby Valor Hall Tuesday during the 7th Annual Armed Services YMCA Angels of the Battlefield event featuring decorated Army veteran, Noah Galloway, as keynote speaker.
Medics save lives on the battlefield and are often referred to as "Doc" by their peers. Sgt. 1st Class Robert Ernest Minor was no exception to this worthy title.
Minor was the team sergeant in charge of training and leading medics at Tarin Kowt, Afghanistan from May 2010 to May 2011.
«Read the rest of this article»
Written by Elizabeth Landau
NASA's Jet Propulsion Laboratory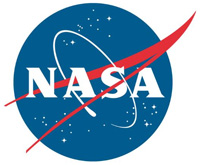 Pasadena, CA – Astronomers studying distant galaxies powered by monster black holes have uncovered an unexpected link between two very different wavelengths of the light they emit, the mid-infrared and gamma rays.
The discovery, which was accomplished by comparing data from NASA's Wide-field Infrared Survey Explorer (WISE) and Fermi Gamma-ray Space Telescope, has enabled the researchers to uncover dozens of new blazar candidates.
«Read the rest of this article»
Written by Francis Reddy
NASA's Goddard Space Flight Center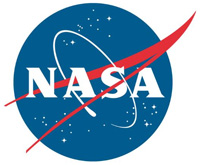 Greenbelt, MD – Dark matter, the mysterious substance that constitutes most of the material universe, remains as elusive as ever. Although experiments on the ground and in space have yet to find a trace of dark matter, the results are helping scientists rule out some of the many theoretical possibilities.
Three studies published earlier this year, using six or more years of data from NASA's Fermi Gamma-ray Space Telescope, have broadened the mission's dark matter hunt using some novel approaches.
«Read the rest of this article»

Nashville, TN – Tennessee was ranked the top state in the nation for job creation resulting from foreign direct investment (FDI) in 2015, according to the recently released 2016 IBM Global Location Trends report.
The annual report from the IBM Institute for Business Value measured the number of jobs created or committed by foreign-owned companies in each state during the 2015 calendar year.
«Read the rest of this article»
APSU Sports Information

Clarksville, TN – Former Austin Peay State University soccer standout Tatiana Ariza will once again represent her native Colombia at the 2016 Rio Summer Olympics, August 3rd-20th, in Brazil.
Ariza was one of 18 players chosen Thursday to represent Las Cafeteras (The Coffee Growers), beginning August 3rd against France in Belo Horizonte. Colombia also is scheduled to face New Zealand (August 6th) and the United States (August 9th) in the first stage of Group G.
«Read the rest of this article»

Clarksville, TN – Montgomery County Sheriff's Office beloved German Shepard K9 Titan passed way Sunday night from complications from gastric dilatation volvulus surgery.
Titan has been with the Sheriff's Office since 2014. He was born in Herzebrock-Clarholz, Germany on September 30th, 2011. Before arriving in the United States in 2013, he received his Schutzhund title.
«Read the rest of this article»
Written by Sgt. Katie Eggers
Headquarters, 101st Airborne Division (Air Assault)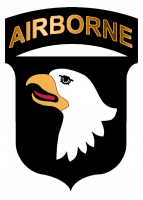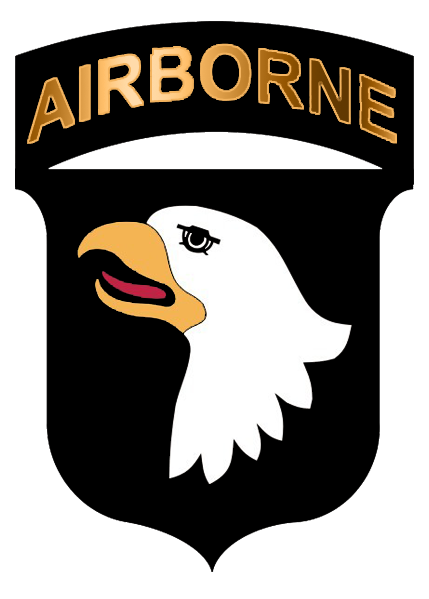 Baghdad, Iraq – Passover is one of the most celebrated Jewish holidays. It is an eight-day celebration that starts with a Seder meal commemorating the biblical story of when the Angel of Death passed over the homes of Israelites, sparing their first-born children and ultimately emancipating them from slavery in ancient Egypt.
From April 28th to April 30th, Jewish service members and civilian contractors deployed in support of Combined Joint Force Land Component Command – Operation Inherent Resolve celebrated Passover services and Seder meals provided by a rabbi at the Baghdad Diplomatic Support Center in Iraq.
«Read the rest of this article»
Written by Staff Sgt. Sierra Fown
2nd Brigade Combat Team, 101st Airborne Division (AA) Public Affairs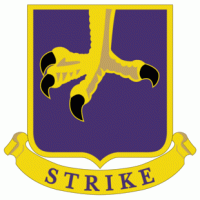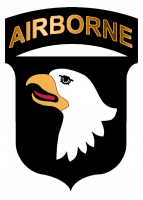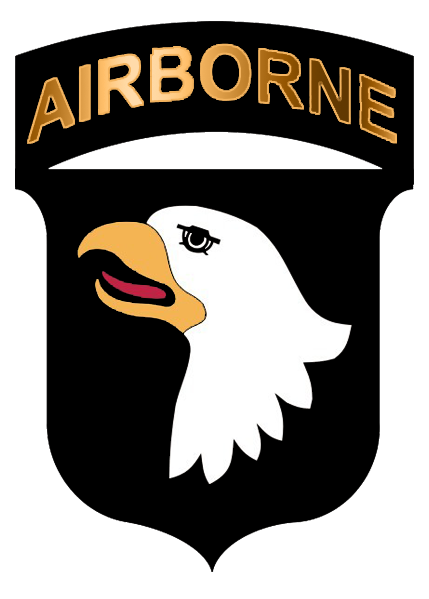 Fort Polk, LA – It isn't very rare for a father and son to share common interests, whether that be sports, fishing or a love of grilling. Many sons look up to their fathers, and some even go on to take over Family businesses when the parent retires.
Staff Sgt. Tomas Rodriguez Jr. and his father, retired Staff Sgt. Tomas Rodriguez Sr., share the love of defending their country from all enemies – foreign and domestic.
They also have had the privilege of donning Old Abe on their left shoulders while serving with the 101st Airborne Division.
«Read the rest of this article»

Clarksville, TN – Austin Peay State University's Phi Alpha Theta (PAT) history honors society has long been among the best in the country, recently winning Best Chapter of the Year Division IV for the seventh consecutive year.
Two members of the University's chapter were chosen to join members of 77 other PAT chapters in presenting their historical research at the society's biennial national conference, held January 6th-10th in Orlando, FL at the Walt Disney World resort.
«Read the rest of this article»