Topic: Germany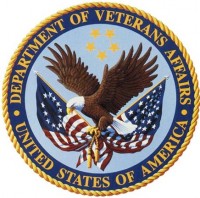 Washington, D.C. – World War I – known at the time as "The Great War" – officially ended when the Treaty of Versailles was signed on June 28th, 1919, in the Palace of Versailles outside the town of Versailles, France.
However, fighting ceased seven months earlier when an armistice, or temporary cessation of hostilities, between the Allied nations and Germany went into effect on the eleventh hour of the eleventh day of the eleventh month. For that reason, November 11th, 1918, is generally regarded as the end of "the war to end all wars."
«Read the rest of this article»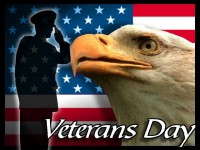 Clarksville, TN – Clarksville-Montgomery County gathered together in front of the Montgomery County Courthouse yesterday to honor our veterans, as well as those who are still serving their country.
ilitary service is one of the highest forms of patriotism and with our close proximity to the Fort Campbell Army post Clarksville-Montgomery County is home to a significant veteran population. They are part of the fabric of our community.
«Read the rest of this article»
Written by Dr. Tony Phillips
Science at NASA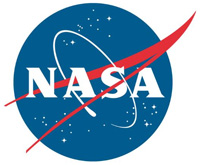 Washington, D.C. – Astronomers viewing our solar system's asteroid belt with NASA's Hubble Space Telescope have seen for the first time an asteroid with six comet-like tails of dust. Designated P/2013 P5, the asteroid resembles a rotating lawn sprinkler.
"We were literally dumbfounded when we saw it," said lead investigator David Jewitt of the University of California at Los Angeles. "Even more amazing, its tail structures change dramatically in just 13 days as it belches out dust. That also caught us by surprise. It's hard to believe we're looking at an asteroid."
«Read the rest of this article»
Veterans Day Event Also Pays Tribute to More Than 525,000 Tennessee Veterans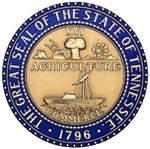 Nashville, TN – Tennessee Governor Bill Haslam joined Tennessee Department of Veterans Affairs Commissioner Many-Bears Grinder and Major General Terry "Max" Haston of the Tennessee Military Department today to recognize four veteran state employees and more than 525,000 Tennessee veterans of all ages and eras.
The Governor's Veterans Day event was held at the Tennessee Tower Plaza in downtown Nashville. «Read the rest of this article»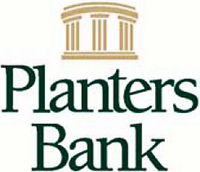 Clarksville, TN – Gwendolyn Rodriguez loves to paint pictures that tell a story of a person or a time and place. Her paintings, showing a sample of her diverse interests and places around the world, will be on display at the Planters Bank-Hilldale Gallery Thursday, November 7th – Wednesday, December 4th.
Although born in San Antonio, Texas, Rodriguez spent most of her childhood in Middle Tennessee. At 18, she experienced life as an exchange student in Germany, where she developed a passion for travel and languages.
«Read the rest of this article»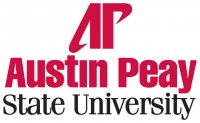 Clarksville, TN – On a snowy afternoon a few years ago, the filmmaker Bettina Renner was walking through an old, Catholic cemetery in Dresden, Germany, when she came across a headstone with the name "Edward Two Two" engraved on it. The marker further identified the man, who died in 1914, as a Sioux Indian chief.
The grave seemed so out of place in Dresden – a city nearly destroyed by massive Allied bombings during World War II – that Renner set out to learn how Edward Two Two wound up Germany. «Read the rest of this article»
Written by Jia-Rui Cook
NASA's Jet Propulsion Laboratory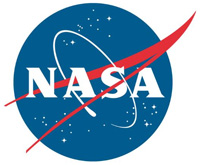 Pasadena, CA – It's a view as good as gold. A loop high above Saturn by NASA's Cassini spacecraft revealed this stately view of the golden-hued planet and its main rings. The observation and resulting image mosaic were planned as one of three images for Cassini's 2013 Scientist for a Day essay contest.
The contest challenges students to study three possible targets and write about which one they think will yield the best science. Today is the last day for U.S. submissions and the Cassini mission has already started working on picking the best essays.
«Read the rest of this article»
Written by Whitney Clavin
NASA's Jet Propulsion Laboratory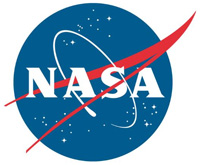 Pasadena, CA – The Planck space telescope has been turned off after spending nearly 4.5 years soaking up the relic radiation from the Big Bang and studying the evolution of stars and galaxies throughout the history of the universe.
Planck is a European Space Agency (ESA) mission with significant contributions from NASA.
Mission controllers at ESA's operations center in Darmstadt, Germany sent the final command to the Planck satellite today, marking the end of operations for what some like to call a "time machine."
«Read the rest of this article»
Written by Sgt. Sinthia Rosario
101st Sustainment Brigade, 101st Airborne Division (AA) Public Affairs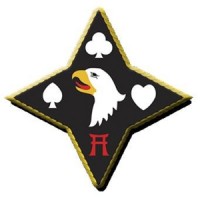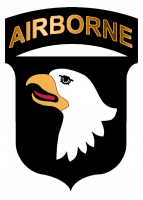 Bagram Air Field, Afghanistan – Task Force Lifeliners test their limits during the 101st Special Troops Battalion Iron Dawg competition, September 28th, 2013, at Bagram Air Field, Parwan province, Afghanistan.
This fun, friendly competition was a way to help build camaraderie between soldiers and also to promote the importance of staying physically fit. The stronger the soldier, the better prepared they are during their deployment in Afghanistan.
«Read the rest of this article»

Clarksville, TN – On Saturday, September 28th, 2013 the City of Clarksville Parks and Recreation partnered with Freudenberg Filtration Technologies of Hopkinsville, Kentucky to complete a Company Service Project at Billy Dunlop Park.
The project consisted of replacing the gravel that covers the playground with a softer wood mulch, clearing out brush near the walking bridge and painting a fence.
«Read the rest of this article»