Business trip unveils an American big city and a wondrous experience!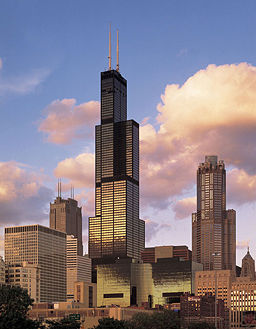 An unexpected business trip resulted in this writer traveling to the famed 'City of Broad Shoulders!' Chicago was our destination and The Sears Tower, our business epicenter. Chicago truly is 'An American Big City.' Make no mistake, the city center is absolutely impressive with skyscrapers aplenty, social amenities, commercial ventures and a swift hustle and bustle everywhere. The people of Chicago are as diverse their city's business environs.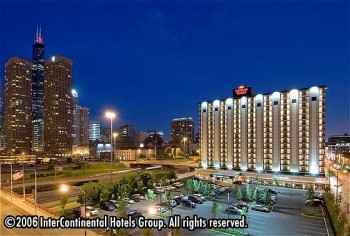 Our lodging choice was the Crown Plaza Chicago Metro at 733 W. Madison Street, which is just four blocks from the Sears Tower in the heart of downtown. It proved a wise choice with its own unique treasures, that being the marvelous restaurant which feted us with food and drink to rave about. The Crown Plaza is also one block from Greek Town, a block of eateries that specialize in traditional Greek foods. The hotel's own restaurant, 'The Metro,' proved to be a special treasure in itself. They serve Goose Island, a local micro-brewery whose beers harken back to authentic German brewmaster recipes and have no bitterness or aftertaste. The summer beer is a caramel Wiezen that flows smoothly.
Anyone who has been to Germany will appreciate the 'Pils' style Melinda. It doesn't take ten minutes to draw the beer, but the flavor, color and mellowness of the traditional Pils are all there in abundance. Compliment your drink choice with any of the wonderful food choices from the menu. I particularly recommend the Ocean Scallops with Polenta. The scallops are large and cooked to a golden brown, tender crispness. The Polenta, made with mushrooms, is moist and deliciously accents the scallops. With the Melinda as your beverage, 'The Metro' becomes an in-house treasure of dinning. I also recommend the steamed mussels in white wine sauce. Indulge your taste buds. This chef knows how to impress and does it ever so well.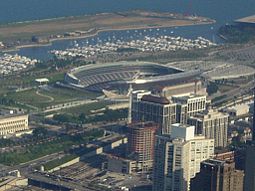 Our business appointment at the Sears Tower afforded me the opportunity to learn about its unique elevator system. I was unprepared for the left-right sway that characterizes their ascents and descents. The views from the 64th floor are truly awe-inspiring. Skyscrapers are ever adding floors to increase their height and capacity. Boom cranes abound. The harbor, Navy Pier, Michigan Avenue, the Miracle Mile, the John Hancock building, The Exchange, the Chase Bank building, the Chicago River, Grand Central Station, the Citibank building and Soldiers Field, all these elements are presented in a wide panorama that really does take one's breath away. Our business associate has this view on a daily basis: lucky fellow indeed! By those listed references, you are correct to assume that Chicago is a city of big money and big money managers and that's why we were there. It was easy to see that this town truly is an American Big City.
If you have never been, I would urge you to plan a trip to Chocago. I recommend the Crown Plaza Metro for your lodging base. Great location, super comfortable, well appointed rooms, attentive staff, valet parking, Greek Town and a great time await. Pamper yourself and get to know the 'City with the Broad Shoulders' for yourself.