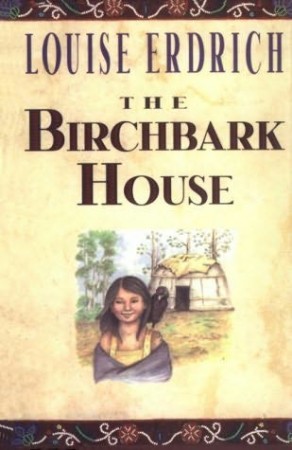 Renowned author Louise Erdrich will read from her works at the APSU Mass Communications Center on Wednesday, September 10, at 8 p.m.  The event is free with book signing and reception to follow.
Louise Erdrich is one of the most gifted, prolific, and challenging of contemporary Native American novelists.  Erdrich is a member of the Turtle Mountain Band of Chippewa.  Born in 1954 in Little Falls, Minnesota, she grew up mostly in Wahpeton, North Dakota, where her parents taught at Bureau of Indian Affairs schools. Her fiction reflects aspects of her mixed heritage: German through her father, and French and Ojibwa through her mother. She worked at various jobs, such as hoeing sugar beets, farm work, waitressing, short order cooking, lifeguarding, and construction work, before becoming a writer. She attended the Johns Hopkins creative writing program and received fellowships at the McDowell Colony and the Yaddo Colony.In her book, Tracks, the author puts us into the mind of several of the characters, living each of their parts in the adventure story from their viewpoint.
Excerpts from
Tracks
:
Nanapush
Before the boundaries were set, before the sickness scattered the clans like gambling sticks, an old man never had to live alone and cook for himself, never had to braid his own hair, or listen to his silence.  An old man had some relatives, got a chance to pass his name on, especially if the name was an important one like Nanapush.

Pauline at the death bed of Mary
She did not stir.  She did not arch from the bed or twist to evade death or push it away from her face as it descended, entered, I don't know how.  She let it fill her like dark water and then, a narrow-bottomed boat tied to shore, she began to pull away.  But she was moored by her jaw, caught, for as the current drew her off her mouth opened, wider, wide as can be, as if she wanted to swallow herself.  The waves came and then, soundless, she closed her eyes, strained and tossed. Perhaps, hand over hand, I could have drawn her back to shore, but I saw very clearly that she wanted to be gone.  I understood this.  That is why I put my fingers in the air between us, and I cut where the rope was frayed down to a string.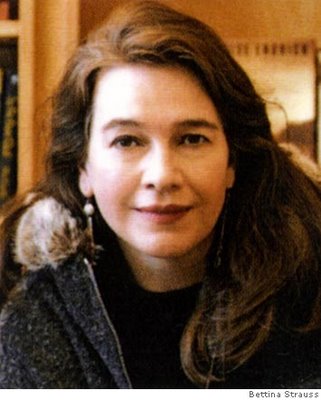 Edrich is the author of many critically acclaimed and New York Times best-selling novels for adults, including Love Medicine, which won the National Book Critics Circle Award; The Beet Queen; Tracks; and The Bingo Palace. Her latest novel is The Plague of Doves.  She also has written two collections of poetry, Jacklight, and Baptism of Desire. Her fiction has been honored by the National Book Critics Circle (1984) and The Los Angeles Times (1985), and has been translated into fourteen languages.The Porcupine Year continues the story that began with The Birchbark House, a National Book Award finalist, and The Game of Silence, winner of the Scott O'Dell Award for Historical Fiction, and was inspired when Ms. Erdrich and her mother, Rita Gourneau Erdrich, were researching their own family history.
Several of her short stories have been selected for O. Henry awards and for inclusion in the annual Best American Short Story anthologies. The Blue Jay's Dance, a memoir of motherhood, was her first nonfiction work, and her children's book, Grandmother's Pigeon, has been published by Hyperion Press. Louise Erdrich lives with her family and their dogs in Minnesota.
Erdrich novels:
Love Medicine (1984), The Beet Queen (1986), Tracks (1988), The Crown of Columbus [with Michael Dorris] (1991), The Bingo Palace (1994), Tales of Burning Love (1997), The Antelope Wife (1998), The Last Report on the Miracles at Little No Horse (2001), The Master Butchers Singing Club (2003), Four Souls (2004), The Painted Drum (2005) and The
Plague of Doves (2008)
Children's Books:
Grandmother's Pigeon (1996), The Birchbark House (1999), The Range Eternal (2002), The Game of Silence (2005)
Poetry:
Jacklight (1984), Baptism of Desire (1989), Original Fire: Selected and New Poems (2003)
Louise Erdrich is on campus as the Roy Acuff Chair of Excellence for 2008.  This event is sponsored by the Austin Peay State University Center of Excellence for the Creative Arts.