An Austin Peay State University adjunct faculty member who serves in the Tennessee Army National Guard's Agribusiness Development Team (ADT) is part of a new and unique mission in Paktya, Afghanistan — helping the locals raise honey bees.
Sgt. Robert Moore, who teaches agriculture at APSU, is project leader of the ADT, which is working with the Paktya Beekeeping Association to help raise 700 new bee colonies within the region and to educate new beekeepers.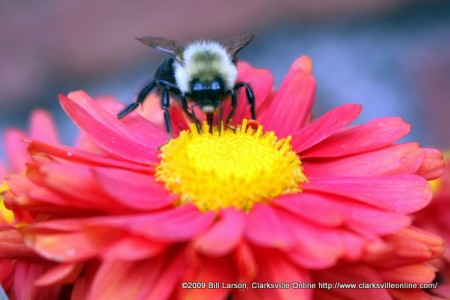 The bee program is aimed at improving the region's overall agriculture through pollination, while providing jobs for local citizens and helping vary the diet of the local population.
"Three decades of war and severe droughts in recent years have drastically reduced the number of bee colonies," Moore said. "This has had a negative impact on both the quantity of honey produced and the number of honey bee colonies."
A secondary goal of the program is the actual production of honey, which will benefit the region's economy.
"One colony of honey bees could easily add $20 to $40 to the annual income of a family," Moore said. "For the typical family of seven to 10 people, with an annual income of about $700, beekeeping could make a significant contribution."
The project should have positive, long-term effects on the region, Moore said.
"It's going to help Afghan producers realize their goals of creating a sustainable and reliable agricultural infrastructure."